Meet Our Dedicated Team of Bird Seed Suppliers!
Here at Really Wild Bird Food, we like to deliver a completely personal service, and we know that it's nice to be able to put a face to a name! From managing the production of our seeds and grains to processing your orders, our dedicated team carefully oversee each aspect of the farming and delivery procedure, to offer the best possible experience for both you and your birds.
Read on to find out a little more about the individuals who make up our team of bird seed suppliers. Each person works incredibly hard to provide the best possible service whilst also keeping the farm running smoothly.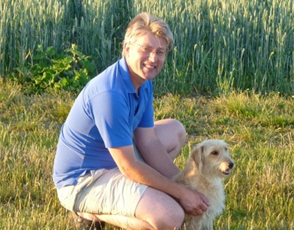 Richard Smith
Farm Manager & Owner
Richard is the co-founder of Really Wild Bird food, and is certainly the busiest team member on Street End Farm! The business has expanded a lot since its humble beginnings in 1994, but Richard still takes a hands-on approach when it comes to the growing, harvesting and aftercare of our crops.
From planning crop rotations to developing our seed mixes, Richard manages and oversees every aspect of our production process from start to finish, allowing us to maintain the superior quality of our products all year 'round. This also extends to the products we are unable to grow ourselves, such as peanuts and niger seed, which are also carefully selected and monitored by Richard in order to ensure that only the highest quality products make it into our range.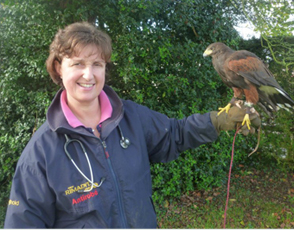 Lesley Smith
Owner & Vet
Lesley is our resident vet and the co-founder of Really Wild Bird Food. She is responsible for the day-to-day running of the business, and uses her experience as a veterinary surgeon to provide informed guidance for our customers as well as for the business itself. In addition to her work on the farm, Lesley also gets involved with local groups and organisations, delivering presentations on garden birds and their welfare.
When Lesley isn't working, she can usually be found spending quality time with Richard, their daughter Eleanor, and their faithful farm dog Lily! Since being treated for a malignant eye tumour by Professor Damato at the University of Liverpool Hospital, Lesley lives by the philosophy that 'life is not a dress rehearsal' and strives to make the most of every single day!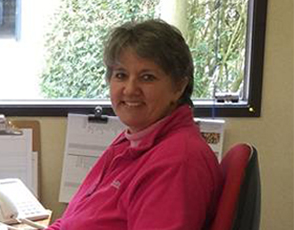 Sian
Office Manager
Sian manages our business office, taking care of phone and internet orders and making sure that everything is processed quickly and efficiently. When you call up Really Wild Bird Food, it is very likely that you will speak to either Lesley or Sian, either of whom will be happy to answer any questions you may have. Sian will also be your go-to staff member in the unlikely event that you experience any trouble whilst ordering your bird food.
In addition to processing customer orders, Sian also helps with our marketing efforts and ensures that our product catalogue is kept up to date. To do this, Sian has to be extremely diligent and organised (which she is) while also providing a helpful and friendly service every day!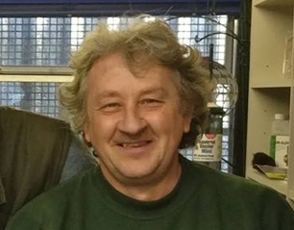 Simon
Dispatch Manager
Simon is our Dispatch Manager, which means that he is in charge of fulfilling your orders and making sure that they get to you on time. Using his knowledge and experience, Simon takes every measure possible to ensure that each customer receives a high-quality, undamaged product that meets our extremely strict standards.
In addition to fulfilling our orders, Simon also helps Richard with the mixing and blending processes, using the skills and know-how he has developed during his years on the farm.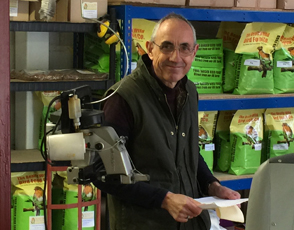 Tony



Want to find out more about your friendly bird seed suppliers? Click here to read all about the history of our farm here, or visit our Growing page to learn how we grow our products.