OUR BEST-SELLING BIRD FEEDS


THIS MONTH'S SPECIAL OFFERS
BUY BIRD FOOD FOR YOUR GARDEN BIRDS
Really Wild Bird Food is one of the UK's favourite bird food suppliers.
We grow a wide variety of bird seed and cereal crops right here on our family farm in Hampshire, and we take care to ensure that all our bird feeds are of the very highest quality. Cheap bird seed mixes from the likes of Wilko and Amazon simply can't compare!
To complement our superior bird food selection, we also offer a wide range of other items (including feeders, bird baths and nesting boxes) to help you attract wild birds to your garden. All of these products are subject to the same strict standards as our own home-grown bird feeds.
We use environmentally responsible farming methods to provide tasty and nutritious food for your feathered friends, and because most of our products come from right here in the UK, our carbon footprint is minimal. Furthermore, we offer FREE DELIVERY on all bird food orders, making our seed mixes even better value for money!
Thank you for visiting Really Wild Bird Food—we hope you enjoy shopping with us, and we're confident that your garden birds will love our brilliant British bird food. If you have any questions at all, please don't hesitate to
get in touch
.
Our Happy Customers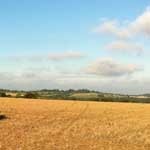 "You deserve all the accolades. I love to phone my order as I have a lovely friendly lady human voice answering my call immediately. My order takes afew minutes and my delivery is often the next day. I know all the bird food I order is of the best quality. I am So lucky to have found you. Congratulations. With fondest and heartfelt thanks. Janet "
Janet W, October 2022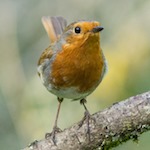 "

Always a pleasure to deal with.... Professional, courteous and reliable. Have never had any issue and would highly recommend their products. Their attention to detail on the customer service front is always excellent which nowadays can sometimes be a bit of a challenge to find! Thank you.

"
Sue T, May 2023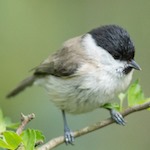 "

I have been buying bird food from the Really Wild Birdfood Co for many a day and have always been completely satisfied with their excellent customer service and delivery. I've tried other brands but the birds in my garden turn their beaks up at them!! My dogs don't mind hoovering up bits that are missed either, especially the suet pellets.......not that it happens very often. Thank you for being a top notch supplier with an excellent environmental ethic.

"
Theresa F, May 2023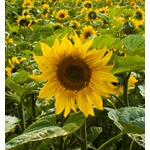 ""A refreshing and innovative and diversifying company with which to trade...and, one providing courteous, efficient and otherwise impeccable service and also... with a distinctly personal touch!! Others would do well to emulate your formula. VERY well done! " "
Lavinia K, May 2023
Read Our Testimonials


Latest Blogs from the Farm

JOIN OUR
MAILING LIST
to receive
AT OUR ONLINE SHOP
Subscribe to receive your exclusive
DISCOUNT CODE
LATEST OFFERS
FARM NEWS
EXCLUSIVE DISCOUNTS
Sign up to receive our Newsletters and be the first to know about all our fantastic new products, farm news and discounts.
Plus - we'll send you a voucher code to receive 10% OFF when you order with us!


How to Order our Feeds

RED TRACTOR ASSURED
GRAINS AND CEREAL CROPS
Traceable, safe and farmed with care. Really Wild Bird Food have been awarded Red Tractor for the supply of our grains and cereal crops.