Testimonials
If you've never bought anything from The Really Wild Bird Food Company before, you may be wondering if our products are good value for money. We hope that these reviews from real customers will persuade you that we offer both high-quality feeds and the highest possible standard of customer service!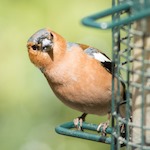 Tim C
Feb 2020
"Great service and superb products. I am always recommending you to everyone that is interested in garden birds. "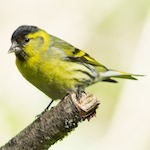 Penny G
Jan 2020
"Everything is first class from this company, their products, their service and their delivery. The birds eat everything and they don't leave any mess! Order placed 11.23 yesterday morning delivered this morning, less than 24 hours! Thank you! "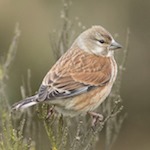 Tamsin B
Jan 2020
"Fast service, great food-the birds say thank you! : ) "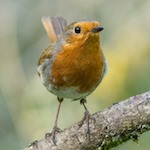 Margaret L
Jan 2020
"Quick and efficient service and good quality products "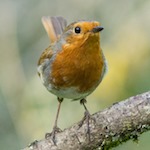 Jane G
Dec 2019
"Having bought bird food from RWBC for a couple of years now I'm happy to give them a 5* review. The customer service is really excellent and the couple of issues I've had have been sorted out with care and friendliness. And of course the birds can't get enough of the food "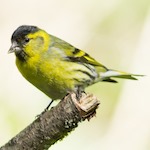 Marlene T
Dec 2019
"Love the Service,so quick to deliever.1st class ,Have had a variety of different Birds visit.Highly recommend. "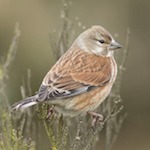 Alec E
Dec 2019
"All the bird products from reallywildbirdfood company are excellent and with overnight delivery it's great. "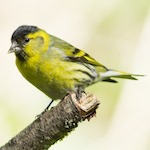 Ronnie B
Dec 2019
"

Brilliant customer service. Quality "Sanctuary" delivered in 21 hours from ordering. Many thanks

"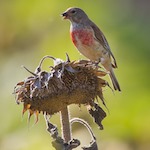 Susan B
Dec 2019
"Great company providing excellent products. The super fat balls are a real hit and the sunflower seeds go down a treat. We are extremely satisfied customers and our birds are too! "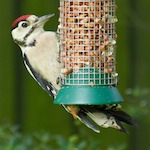 Neil B
Oct 2019
"Always good products delivered on time. "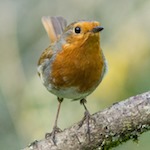 Fiona C
Oct 2019
"Love Really Wild Bird Food. We buy large sackfuls of seeds and peanuts. The prices are good anyway but we save even more by collecting ourselves. As for quality, The huge variety of birds in our garden are proof that it is excellent. "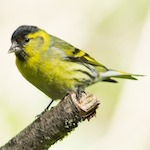 Jon A
Oct 2019
"Brilliant high quality service on the telephone, excellent quality product, the birds love it! "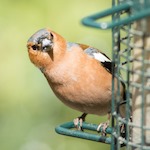 Olive C
Oct 2019
"Always a joy to deal with the Really Wild Bird Food people. They are cheerful, helpful and friendly and go far beyond the call of duty in fulfilling the order. "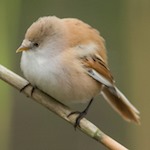 Maggie C
Oct 2019
"Great service, have recommended them on many occasions, keep going please "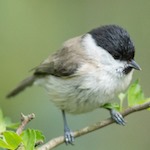 Roger P
Oct 2019
"Always a pleasure to deal with Really Wild Birdfood Co "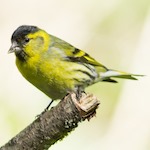 Christian G
Oct 2019
"Good quality range of bird seeds with advice always on offer on request. Also a speedy and efficient delivery service. "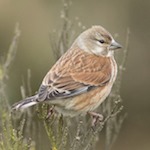 Alan F
Oct 2019
"Always happy with the quality and service Thank you "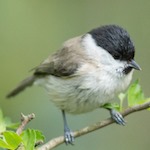 Margaret L
Sep 2019
"

Our bird seed arrived safely this morning. Many thanks for your wonderfully efficient service, such a tonic to see a company working so well.

"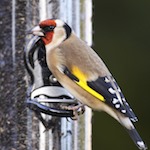 Mary P
Sep 2019
"

I have been using your company for many years and will continue to do so. There are so few companies out there these days who really care about their business and customers. I'm happy to say that the Really Wild Bird Food Co does not fall into that category. You've cared from the beginning and still continue to do so today.

"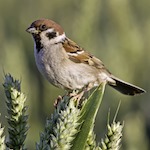 K.C.
Sep 2019
"Excellent service and order process, delivery exactly as specified. "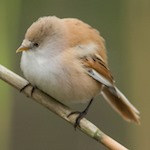 Philip T
Sep 2019
"Excellent. Wide range of bird food and friendly efficient service. "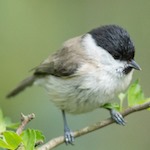 Peter G
Sep 2019
"Have used RWB Co. for several years now & have never regretted it. Have enjoyed superb service & quality products throughout. Long may it continue ! "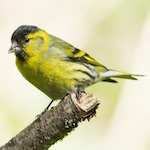 Paul S
Sep 2019
"Very reliable service. I have been using Really Wild Birdfood Co for many years and I have never been disappointed and neither my birds. Many thanks and hope to keep our 'relationship' for many years to come. "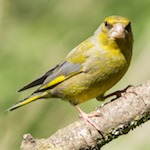 Geraldine G
Aug 2019
"Excellent customer service from start to finish👍This bird food is by far the best quality and the variety of birds it attracts speaks for itself😀Shout out to the delivery drivers who are first class 🦅 "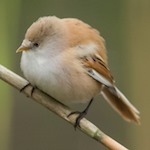 Samantha R
Aug 2019
"A great company proving great choice and speedy delivery. Would not hesitate to recommend to other garden bird lovers. "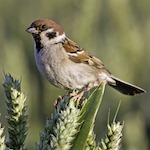 Geraldine
Aug 2019
"Always get such a friendly service and quick delivery. I would highly recommend. The delivery driver also very helpful and will carry heavy bags to the back of property. So happy I found this company, I rely on them for all my birds needs. "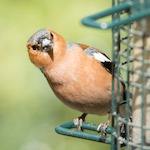 Fiona B
Aug 2019
"The service is impeccable. To order the day before for next day delivery and at no cost is fantastic. I have used Really. Wild bird food for a good few years and will definitely not go anywhere else. Thank you "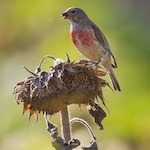 Nicky S
Jun 2019
"Very good service. Fully informed of stock availability by e-mail as I requested, and prompt delivery within a two hour window. Quality of product excellent. Birds very excited with their new feed. Will definitely order again. "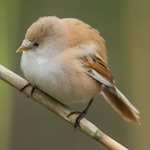 Jane W
Jun 2019
"I really like dealing with this friendly family company. There is a vast variety of bird foods, all excellent quality and with many attractive.. saver offers. Again with accessories you are spoilt for choice. The turnaround delivery is both reliable and commendable. We have scores of wild birds in our garden benefiting from their nutritious diet! Thank you. "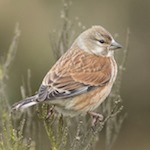 Anthony C
Jun 2019
"Excellent service and product (Feeder Mix) always delivered on time. Used this company for many years and I would heartliy recommend them. "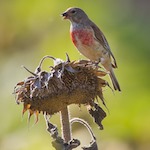 Caroline S
Jun 2019
"If I could, I would give you more than 5 stars for your service. It is excellent with friendly representatives and helpful advice. And your bird products are very high quality. "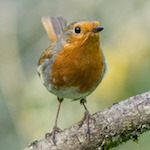 Tim B
Jun 2019
"What a wonderful company, and what a wonderful product (Tidy Garden Suet Boost - or so the birds tell me). Every morsel is eaten and the Blackbirds and Robins especially like the suet pieces. "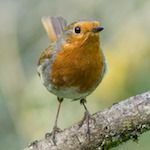 John W
Jun 2019
"We are never let down by this company. We always get the best quality goods, and it always arrives on time. What more can you want? "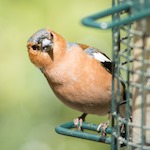 R R
Jun 2019
"Over the many years I have loved birds, I have bought feed from other quite large companies. Having purchased feed from you in recent times, I must say that the quality of feed is excellent, really better than the other companies from whom I have bought before. The service and delivery are excellent too! "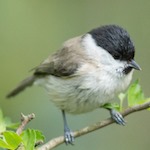 Linda
Jun 2019
"

Ordered weds, delivered Thursday. We live on the shores of Loch Ness Scotland. Unbelievable. Thank you team.

"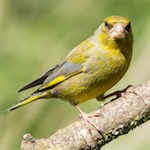 M. Thomas.
Jun 2019
"

I just wanted to say how pleased I am with your products, I have never had so many small birds, in the garden, until I purchased your items, so I just wanted to say a big thank you.

"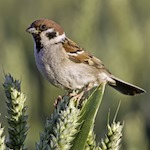 Russell W
Jun 2019
"Just received my very first order of Original Farm Gold seed and you can appreciate the quality in the packaging, seed,communication and thought that goes into the product. Faultless. "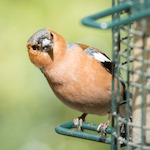 Olive C
Jun 2019
"Absolutely lovely people to deal with, friendly and helpful beyond all call of duty. They are super. "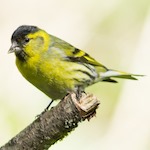 Philippa T
Apr 2019
"Can't fault any part. I order one day and it arrives the next day.I have used Really Wild Bird Food for quite a few years and will continue because of their service. "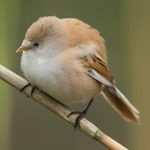 Jackie S
Mar 2019
"

Morning, Just wanted to say what lovely ladies served my dad and I whilst we collected his bird food and new bird feeder. The customer service was lovely and both ladies were very kind and chatty to my dad who swears by your bird seed. Thank you for a lovely chat with him, Kind Regards Jackie

"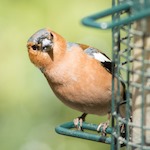 Neil T
Mar 2019
"

Many thanks for the prompt delivery of my order for bird food. Yet again it was a pleasure to place my order with your company, from the very pleasant person who took my call, the delivery on time, and best of all I was expecting to pay, £45.85, not realising that I had ordered a Pick and Mix 3, so I'm super happy.

I would recommend your company to everyone, "just give them a try, if you're not happy I'd be very surprised"

Best regards to all the team, Neil

"
Read More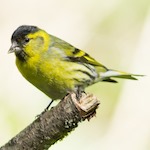 Claire A
Mar 2019
"
WOW! I love your newsletter and hearing about what your up to. The wildlife friendly methods are what excite me most. SO pleased you are seeing more birds. Thanks. New order from me to follow soon. Have a good day, Claire in Locksheath!
"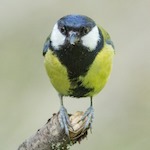 Chris O
Mar 2019
"Hello, Further to my earlier telephone call, I just wanted to thank you for your help over the replacement tube for my broken Droll Yankee seed feeder, and also to confirm how pleased I have been with your courier service. They always arrive in the early part of the day following my order, and the drivers are always friendly and obliging. It goes without saying that your bird food is excellent, and I think my local birds are some of the best fed in St. Albans! All the best, Chris "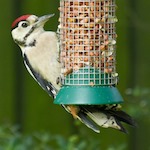 A Aubrey
Mar 2019
"

Just to thank you. I am a newish customer and needed to tell you what great foods you supply. The birds in my garden adore the seeds and mixes. Best is they eat every scrap. Great spotted woodpeckers, thrushes, tits, robins and so many more. Great, glad we found you.

"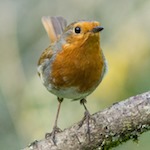 C Sturdy
Mar 2019
"Excellent service from The Really Wild Bird Food Co. with rapid delivery. The quality of the birdfood is very high and I am exceedingly satisfied with my purchases from them. "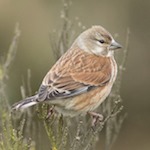 S Blackburn
Mar 2019
"Can't recommend this company highly enough. Excellent quality bird food, very promptly delivered, superb communications. Only problem is the birds eat it very quickly, no waste. "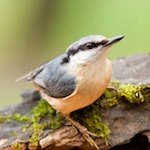 K Norman
Mar 2019
"Re the replacement part for the peanut buster. May I thank you very much for arranging the above, it has arrived today! I would also try and thank the person who supplied it . A super service from yourselves and that company. The nut hatch and great spotted woodpecker will also be pleased. Kind Regards Ken Norman "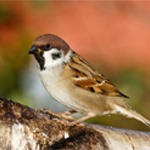 Nikki
Jun 2018
"Amazing.. this time yesterday I was ordering.. 24 hrs later I am feeding your 'fledgling mix' to my starving (!) hard-working scraggy looking blackbird who has 2 huge fluffy chicks to feed on the lawn and he has already scoffed a couple of scoops of the mix…and fed himself to boot. Very pleased.. Great service with the delivery letting me know when to expect them and order left where I stated and great quality. I am really happy to receive a product that I know is good quality, safe and nutritious for the beautiful birds that I am so lucky to have grace m

...

y small garden in london!

"
Read More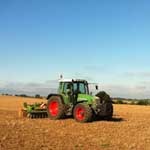 Alison
May 2018
"I just wanted to say that I think your company is an exemplar of good practice in customer care. The products are excellent, but more importantly on the rare occasions when something goes wrong (as is always possible when you are dependent on third parties such as couriers) you have always fixed it very quickly while keeping me informed throughout. I really appreciate that attention to detail. "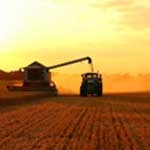 Graham Seed
May 2018
"Just wanted to say I placed my first order and delivered asap and great quality. Im originally from England but have lived in Scotland for the past 25 years and for a long time did my bit by supporting a Scottish supplier of birdfood called Wildbird Food Scotland. Over the years they were ok but every so often an order took weeks to arrive. My last order with them took just short of a month - I kid you not. And I thought enough is enough and started looking around. And, glad I did as I stumbled on your excellent company. What I like about your company is: 1) Your seeds are

...

home grown, whereas I know my previous supplier bought seeds from whereever, such as Holland and China; 2) You are much more professional. I know the Inverness based supplier is maybe a smaller concern but still not letting customers know about stock shortages, delivery dates, etc is poor. So, as I said Im really glad I looked around and found you. I love my garden birds and have put food out for them for years. I typically spend about £150/month, of which you now have my business. My parents are in their 80s and not on the Internet! But I will forward your nice brochure to them and hopefully they will place an order with you too. Well, I dont want to bore you to death so I will stop there!! Keep up the good work. Graham PS. Your website is excellent. And Im a software developer and I know!!

"
Read More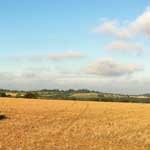 Keeley
Apr 2018
"Hi Team, This is about the 4th time I have used your website to order Live Meal Worms and I would really like to say that you are providing a really great service. I previously used the RSPB website for ordering worms but found that the price, items in stock and delivery time made me look elsewhere and thats when I found you. I am so impressed with your service that I have encouraged family members this year to put up bird boxes I have made them and all 3 now have lodgers ( 2 families of great tits and a blue tit family) and along with my 3 boxes we soon will have a lot of

...

hungry mouths to feed. So keep up the good service guys and I will certainly be recommending your website........very impressed !!!!!! Regards

"
Read More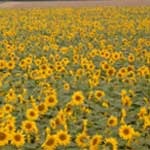 Trevor Bryant
Apr 2018
"Hi folks! Just a quick message to say that I've just received my first ever order from you of seed & suet combo and 2 artificial swallows nests and I'm absolutely delighted by the products, the speed of delivery and the price!! I've tried so many different seeds over the years but this is the exact mix that I've been hoping for, so thank you very much!! I'll be making regular orders from now on as I am so impressed!! Keep up the good work and I look forward to placing my next order!!! Kind regards. "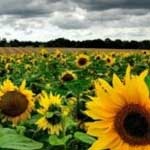 Simon Kidner
Mar 2018
"The sparrows, robins and blue tits loved this mix and ate it voraciously. After the recent cold spell I was forced to buy a bag of RSPB no mess, mixed feed. The birds have not touched it! I am about to order a new supply of sparrow seed mix from your good selves. Keep up the good work! "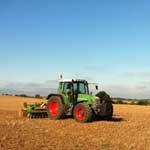 Cheryl
Jan 2018
"Good morning, firstly I would like to praise you on your excellent service and products which our birds queue up daily to enjoy--12 blackbirds, 4 reed buntings, 2 gt..sp woodpeckers, plus our regulars, night cam still showing occasional very active hedgehog eating spike and seed at covered feeding station. "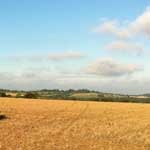 Rob Davies
Nov 2017
"Really delighted to have found your Company. We love the presentation on the website and catalogue but most refreshing is your customer service. We are most grateful for all the help and advice given by Sian and we are most impressed with her knowledge of your products and her friendly attitude. Delivery next day too! What more could you wish for?

We have tried so many companies over the years and we never need to look elsewhere again now we have found Really Wild Birdfood Company.

With thanks for everything so far - keep up the good work. "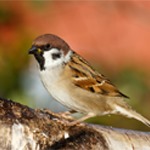 Lavinia Keir
Nov 2017
"A refreshing and innovative and diversifying company with which to trade...and, one providing courteous, efficient and otherwise impeccable service and also... with a distinctly personal touch!! Others would do well to emulate your formula. VERY well done! "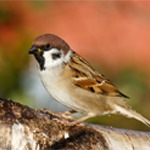 Judi Isley
Jul 2017
"I just want to say how much the birds in the garden enjoy your food, I have two large feeders, which I refill everyday, I have never ever had to do this before. It is a really good mix. "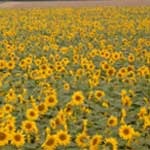 Susan Hughes
Jul 2017
"Thank you for the efficient way you have dealt with my order received today. I ordered it by phone yesterday and it was delivered to me in north Cumbria today and is already on the bird table feeding our birds!

Thanks and well done! "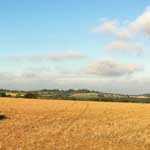 John
Jul 2017
"Delivered at 8.30 AM. Best packing I have seen for a long time. Delighted with contents. Now awaiting winged visitors! "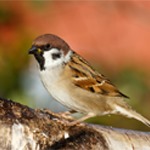 Heather
Jun 2017
"Just wanted to say what a brilliant site this is, especially the quick re-order facility. Thanks for the fantastic service too. Always a pleasure to deal with your company. "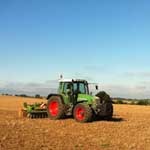 Gillian Gardner
May 2017
"Thank you for excellent service and brilliant delivery. Was on my doorstep before breakfast this morning. The birds here thank you as well. "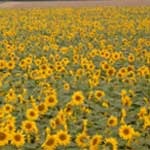 Anna Aubrey
Apr 2017
"Just to thank you. I am a newish customer and needed to tell you what great foods you supply. The birds in my garden adore the seeds and mixes. Best is they eat every scrap. Great spotted woodpeckers, thrushes, tits, robins and so many more. Great glad we found you. "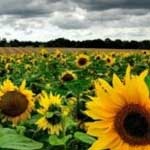 Alison
Mar 2017
"I just wanted to say a huge thank you for my order!

It has been a pleasure from start to finish, lovely website, arrived on time, lovely catalogue with the order, fab bag with the peanuts in which has on it, lots of very helpful advice (and a nice photo!) and the roosting pouches are just gorgeous :)

Everything I have read and looked at, comes across as a very happy business which is extremely important to me, along with the fact that it is British!

I shall be ordering again very soon, in the meantime. "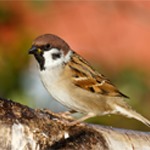 Diane
Mar 2017
"Your products and service and delivery are always first class. Last week I ordered seed and fat balls and unfortunately only the seed arrived. I phoned your very nice helpful lady in customer services who promised to chase it up and despatched more fat balls which arrived next day.. I was so pleased, you cannot get better than that! "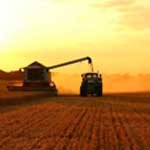 Raymond Cooper
Feb 2017
"Thank you so much for a really amazing prompt delivery service. Ordered 7 sacks of various bird feeds yesterday and it has just been delivered to our cottage on the shores of Loch Ness in the Scottish Highlands. A BIG thank you from all the local wildlife that love all your foods - a wide variety of birds, red squirrels and deer. Bought some special lockable "badger free" boxes to store them all in. "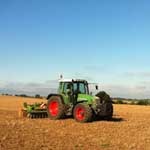 Lyn & Ray Cooper
Nov 2016
"A really BIG thank you for a very prompt delivery of bird and red squirrel food to our bungalow on the shores of Loch Ness. Ordered on Monday afternoon and delivered today .. Wednesday. The wildlife is very grateful as it is minus 6 now and dropping over night. Thanks again. LYN "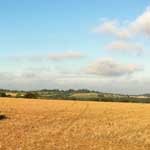 Susan Wilkinson
Nov 2016
"Hi, Thank you for your really prompt service as always, seed arrived safely around 7.15 this morning. "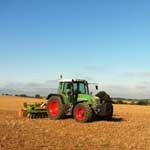 Mrs J Stewart-Manning
Nov 2016
"You are fabulous! Thank you x "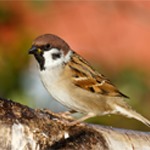 Mrs G Clephane
Nov 2016
"Thank you so much Sian – the service we have received from your company is second to none! "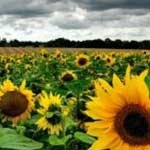 C Jones
Nov 2016
"Received early this morning. Many thanks for such speedy service. "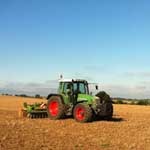 Mr J T Thomas
Oct 2016
"I wish I had found you earlier. I Love your web site and newsletter. It brings back so many memories of my early years. I was born on a farm in North Wales and spent my time farming until I went to College. I wanted to be a Vet but my Headmaster told me that I had not got the brains and that I would have to be a teacher. I finished up as a Headteacher of a Comprehensive School in Leicester. I still have the small of Mother Nature in my nostrils. I am a happy 88yr old man. Thank you for your excellent service "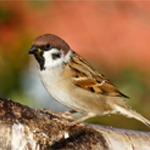 Mr G Tamplin
Sep 2016
"Feedback - Your website is one of the easiest to order from and to complete the order process. I would never have expected that from a Bird Seed company. Well done! "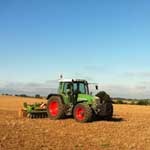 Mr J Hickinbottom
Sep 2016
"Good afternoon Sian. As a long time customer of yours I would like to congratulate you on your wonderful bird seed mixes etc and secondly the great service you provide. Once again, thank you. "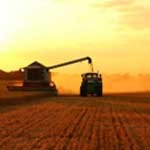 Ms T Farrell
Sep 2016
"Im going away on Friday and wanted to take some of your wonderful bird food with me to tempt the birds at the cottage Im staying at. I do this every year when I go away and its always a hit!! Thank you for your first class service and top banana bird seed. Very kind regards, Theresa p.s. The birds in my garden at home are absolutely mad for the fat balls, even the squirrel nibbles on them "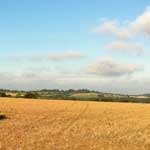 Lyn Cooper
Aug 2016
"Ordered 7 various sacks for birds & red squirrels on Saturday 13th........just been delivered to the shores of Loch Ness. THANK YOU for a very prompt delivery from all the local wildlife. Lyn & Ray Cooper...Loch Ness "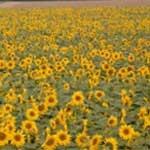 Ron Byfield
Aug 2016
"I placed my first order with you, "the reallywildbirdfood.co" yesterday 9th. Aug. It arrived at 09-20 hours this morning 10th. I must congratulate you on an excellent service. The courier was friendly and courteous. In all a very pleasant shopping experience and I certainly will not look any further than you for my further bird food and accessory orders. Thank you. "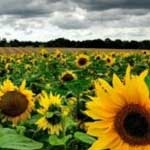 Mark Treacher
Jul 2016
"I do not normally leave reviews, but I am so impressed by your service that I had to break with tradition! I received an immediate response to a query I had about one of your products, which was great. I then placed my first order on line and it arrived just over 24 hours later. Great quality bird feed and accessories, great value, superfast delivery and top customer service. "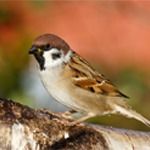 Vanessa Sonnabend
Jul 2016
"I have been buying wild bird food supplies for some years now, the quality is always excellent, delivery is very prompt and Sian is extremely helpful and friendly - lovely to have a cheery voice on the end of the phone! Thank you! "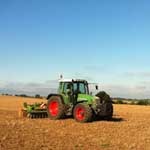 Daniel Hazle
Jul 2016
"Good morning. Thanks for the hemp seed good value and fast delivery I orderd yesterday at about 1pm. It arived 10am the next day.....I will tell me fisherman friends. Kind regards, Dan. "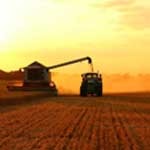 Paul Stewart
Jul 2016
"Hi, brilliant service as usual "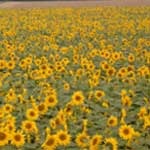 PS
Jul 2016
"We have been using them for years and are wild birds are the most spoilt and happy birds in Hampshire! Great selection of foods at very reasonable prices I lovely people too "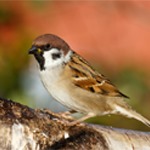 FJ
Jul 2016
"Can not praise this company highly enough. My order went missing in delivery and they replaced it straight away with no additional cost. Undoubtedly one of the best companies I have had the pleasure to deal with "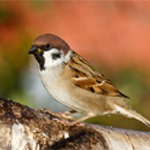 Carmen Gimenez
Jun 2016
"I purchased 1st 8kgs of garden tidy bird food without registering as waited to see what my feathered friends thought of it.... Well I am back buying as they are eating me out of House and Home...They love it...Website is really good and delivery is Five Star so Thank you..... "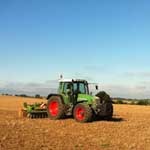 Fiona Harris
Jun 2016
"Just a quick message to say thanks very much for the prompt delivery and careful packaging. Also, it was such a lovely touch to put the gift message on a card - that was so much appreciated! Thanks again. Regards, Fiona "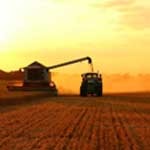 Peter Guy
Jun 2016
"As a new customer (I have just received my first order of 20kg original farm gold ) I felt I must tell you just how pleased I am with the quality of the seed. I spent many years as a very satisfied customer with a former supplier who unfortunately went out of business and have since tried several other suppliers without satisfaction. Prior to ordering from you I rang to ask about the cleanliness of your seed relating to excessive dust & not withstanding the very welcoming voice on the other end of the phone I was assured that any dust would be minimal. As a result of th

...

at phone call I decided that you would be my new supplier and my judgement was well placed. As I have said, I am more than pleased with the service I have received and can assure you that my first order certainly will not be my last. Many congratulations to you. All best wishes, Peter.

"
Read More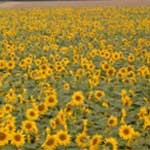 Colin Jeffrey
May 2016
"Hi Folks Thank you for sending my order for wild bird seed so promptly. I am very impressed with the quality, I do hope the local birds will be just as happy! Thanks again, I will certainly be ordering more items in the future. Best wishes. Colin "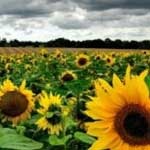 T Clinch
May 2016
"Thank you for the excellent service you always give. I now pass one of the bags of seed to a friend of mine and she like me finds the birds love the mix you provide. I will give her one of the fat blocks to try her birds on and, would expect they will scoff it up in no time just as mine do. Maybe she will want some for birds when I next place an order. "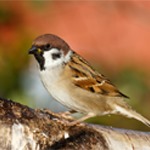 Mr K Young
Apr 2016
"I just wanted to drop you a quick email to say that I am really very impressed about the "quality" of the seed. All very clean with no "dust" and all looking very fresh. I am currently trying the seed and suet mix and this is proving to be very popular with the garden birds.. I was surprised at the quality as I say. I have purchased from other farms, etc and the quality has always been very good but always quite dusty. I recall reading on your website somewhere that you wash all the seeds twice....it certainly makes all the difference. I will certainly b

...

e placing future orders with yourselves and look forward to trying out a few more of your different brands over the coming months.

"
Read More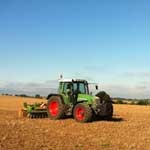 Ms P Bailey
Apr 2016
"Your new Gold seed mix is the best one I have tried. There is much less waste and it seems to suit both larger and small birds. With some of the other mixes I get a build up smaller seeds and the crows and magpies throw it all over the ground. Hope it will not be too expensive after the intro period! "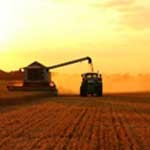 Mr R Cooper
Apr 2016
"Ordered 5 sacks of various bird + red squirrel foods on Tuesday morning. Received them the very next afternoon. We live on the shores of Loch Ness in the Highlands of Scotland......what a remarkable service. Thank you both. "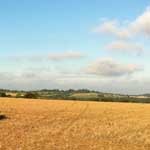 Brendan Kinsella
Mar 2016
"Thank you for you prompt reply and I must say you run your business very efficiently. I was impressed at how quickly you dispatched the last order and how good the Feeder Guardian is and how well it was packaged. . . . Thank you for your kind consideration, and I will certainly buy my bird requirements from you in future. "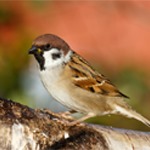 Ms Linda Kidd
Mar 2016
"Thanks for the very speedy service, feeder arrived this afternoon. Service has been impeccable. "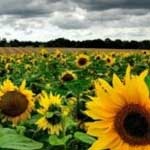 Mr D Falconer
Feb 2016
"I have received my second order from you and it arrived as promptly as the first. The birds love the quality of your products and my only concern is that they like it so much I can see re-ordering happening rather frequently. !!! It is a pleasure to do business with such a well organised family. Best wishes. Duncan. "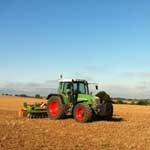 Ms D Lang
Feb 2016
"I received my first order from you yesterday and just wanted to say how impressed I am with the quality of your food and the speed of delivery. The birds are very, very impressed too! They have been extremely busy out there this morning, especially the Goldfinches. I will definitely be ordering from you again. Many thanks "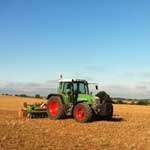 Liz Driscoll
Jan 2016
"Just a quick note to say thank you for your excellent service. The Droll Yankee anti-squirrel "large domed-plates" arrived safely and quickly. I shall certainly be using you in the future, Many thanks, "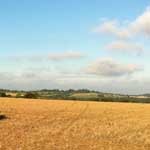 Denise Sanders
Jan 2016
"I would like to say a big Thank You. I have recently started feeding the birds in my garden. I have a cat, so use extension poles on my feeder. I have purchased various items plus feed from your Company, and would now not go anywhere else. The orders arrive really quickly (my latest order only took 2 days) and the quality of all your products are second to none. The prices are excellent and very competitive. Your staff are lovely and very helpful. Well Done to everyone concerned. "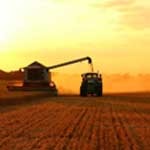 John Burgess
Jan 2016
"Thank you so much for your helpful email ....I did not respond to your email before the final parcel arrived as I figured you were probably rather busy over the Christmas/New Year period, and I did not want to bother you with extra and unnecessary emails. However, now that I have a satisfactory result to report I hope you do not mind this one. May I finish by saying how much I appreciate your customer service, and that having only just discovered The Really Wild Bird Food Company after my previous supplier discontinued a product I wanted, so far I am most impressed all roun

...

d. A Happy New Year to you and your colleagues! (No reply necessary - I expect you are still very busy.)

"
Read More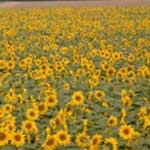 Mike Amphlett
Dec 2015
"…nothing changes Sian, brilliant service! :-) Many thanks again, Mike "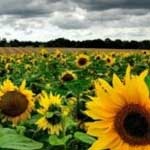 Susan Stanton
Dec 2015
"Very impressive service - received my bird food today - thank you very much. Susan "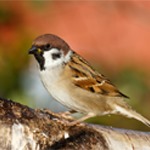 Lyn Cooper
Nov 2015
"At last I have goldfinches...on your Niger feeder. Taken a few years but perseverance has paid off. Just love their colours. Thanks. Lyn "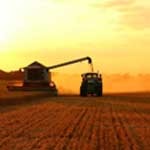 Julie Fuller
Nov 2015
"Thanks, sack arrived as promised. Birds happy and I love the packaging (luckily as it has to sit by the back door!!) Julie "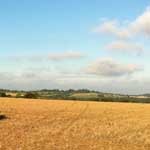 Amanda Walden
Nov 2015
"I wanted to thank you for your speedy and efficient ordering service on my recent order. I am trying out new seed mixes, and will certainly order from you again. "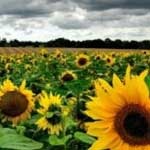 Branwen Christie
Oct 2015
"Hi, .... thanks so much for such a wonderful service..... . "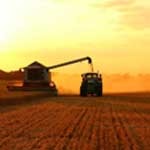 Ms E Hampson
Oct 2015
"hello just to say thank you for your excellent customer service and first rate products. found the £5 code a great initiative to reorder. "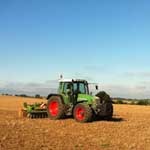 Gary Holbrook
Sep 2015
"I received my latest order of sunflower hearts from you today and thought I would take this opportunty to thank you for your consistently excellent service. I enjoy receiving your newsletters and cannot help but warm to you and your business via your website. Your hard work is much appreciated and I look forward to being a customer for as long as our birds want feeding! Very best wishes to you all. "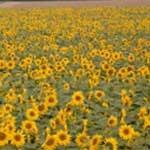 Susan Hughes
Sep 2015
"Thank you very much for the efficient and prompt way my order was organised and delivered. "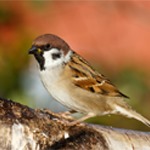 Helen Jones
Sep 2015
"Thank you so much for your amazingly prompt and efficient response to my order, I could not believe it when arrived by lunchtime today! Excellent quality and sensible prices, I shall be ordering again, probably fairly soon the local birds do not have anywhere else to go, apparently!! Many many thanks Helen "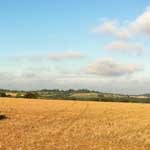 Margaret Wares
Aug 2015
"I would just like to say how delighted I am with everything I have ordered from you. The birds cannot get enough of the suet balls!! Thank you for great products and excellent service and delivery. "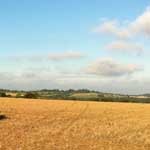 Ms S Fleck
Jul 2015
"I have just received delivery of my order & would like to tell you how delighted I am with the bird feeders & the super fast delivery. I will highly recommend you to my friends & family. Thank you. "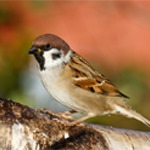 Melodie Hunt
Jul 2015
"Many thanks indeed for my recent order of peanut granules and sunflower heart chips, which arrived very speedily as always. Just wanted to say how delighted I am with the new packaging. The product has always been fabulous, but oh! those woven white plastic sacks!! I am very grateful that you have made the change - thank you!! Many thanks also for your latest newsletter, which was a great read. Wishing you all the very best with the harvest!! With many thanks once again. Warm regards, Melodie "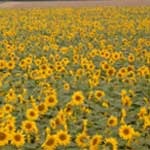 Kay Fisher
Jul 2015
"Thank you, I wasn't expecting that (regarding a Refer a Friend Voucher sent). I am very pleased with the Original Farm Mix and the service is second to none. No doubt by the frequency and size of our order you can tell we have a lot of feathered friends around here. The seed goes down well with all the birds that visit, not to mention the deer who also like it very much. If only they would stick to eating it and not our shrubs and trees….. "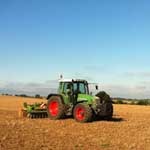 Theresa Farrell
Jul 2015
"Just to let you know, the other bag of seed arrived safely this morning at 08.20. Thank you for your never failing excellent service. "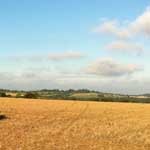 Louise Farnworth
Jun 2015
"The part for my feeder arrived safely and quickly, and is back in full operation. I am a customer who is delighted with the service you have provided. I will be very happy to recommend your company to anyone. "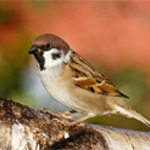 Heather Wood
Jun 2015
"Just wanted to say thank you for the consistently high standards of service! Love the new website too! "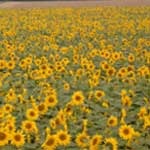 Alan Hynard
Jun 2015
"Many thanks for an excellent product and service "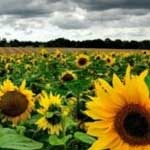 Tim Bay
Jun 2015
"Thanks once again for a fantastic product... the birds just cannot seem to get enough of your "Tidy Garden Mix" and, true to its name, there is never anything left to go mouldy or to germinate in hidden nooks and crannies!.... "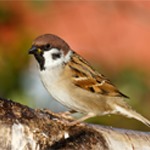 Jane Stewart-Manning
Jun 2015
"I absolutely LOVE your website, oh SO easy to use! I am a new customer and have purchased from you because I love your ethos (as well as great prices). Fabulous! Keep on keeping on! X "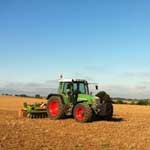 Sandra Lomax
May 2015
"Hello, Just wanted to say a big thank you for the super fast delivery. 10/10 "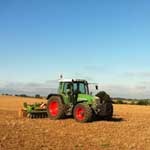 Bill Bailey
May 2015
"Recently tried your fat balls after the birds would not touch the ones we were using. What a difference, we have had just about every variety of bird on them from dawn to dusk. Will definitely be trying your other products in the future. Many thanks. "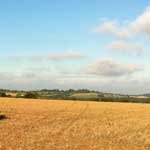 H Ralley
May 2015
"Hello there, I just wanted to write and say a big thank you for my box of goodies which was delivered yesterday! I am really pleased with everything and the birds are loving their food trial packs! Also, the quality of the window feeder and fat ball feeder is outstanding - I could not be happier. I will definitely be purchasing from you again. With kind regards, Helen. "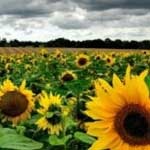 Crissie Harding
Apr 2015
"You are an absolute Angel Sian . On the Customer Service front you are out performing John Lewis . My original reason for choosing the Onyx feeders all those years ago was , as well as LOOKING classy they are supremely easy for weak and somewhat dysfunctional hands to take apart and the little notch in the hanging loop makes them hang steadily on the tree hooks where many other types do not. This is a real Plus up here in windy West Yorkshire . In that awful stormy couple of days at the end of last month we were getting 85 mph gusts and they were just swaying as calmly as a

...

Clock Pendulum due to the weight of the base and lids.

"
Read More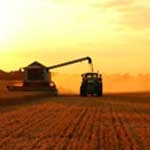 Mr M Somerton-Rayner
Apr 2015
"Thank you very much for your prompt attention. I look forward to receiving the bag later on. These mix-ups are bound to occur occasionally, however overall I am extremely happy with the service I receive from your company, and the birds absolutely love the food you provide!! "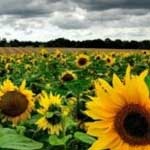 Miss T Farrell
Apr 2015
"Dear Sian, Thank you for getting in touch with me. That is not a problem at all so please do not worry. If I can take this opportunity to say how first rate your bird seed is along with your customer service. I have been buying from you for a long time now and have never had cause to complain and more importantly nor have the birds!! Keep up the good work, you are a pleasure to deal with. Yours sincerely - from a very satisfied customer and her feathered friends, Theresa p.s. Can I also say how lovely to receive correspondence that is written correctly i.e. Dear and yours s

...

incerely - I so often receive emails from customer service departments who think it is acceptable to address their customers with a "Hi". Brownie points well and truly earned today.

"
Read More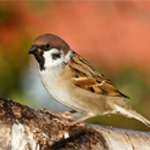 COLIN MARTIN
Mar 2015
"Thanks for the email. The courier apologised for the delay and said the other parcel would be delivered on Monday. Nothing spoiling! Thanks for excellent service "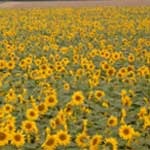 Mr C Wainwright
Mar 2015
"Thank you Sian, You provide excellent service and it was a pleasure to do business. Clive "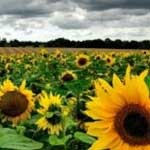 P Ullmann
Feb 2015
"With regard to the Squirrel Buster Classic feeder - it is brilliant, the birds are delighted. I have been searching for a REAL feeder to prevent the Squirrels from taking control for more years than I care to say, through garden centres, national outlets and on line to no avail and now at last I have found you - thank you so much. "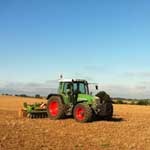 Jean Cholerton
Feb 2015
"I do not facebook or twitter but would like you to recommend your amazing order/delivery service however you can. Next day service - amazing! Thank you so very much. "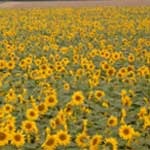 S Perry
Feb 2015
"Would just like you to know I am pleased with the products I bought from you (seed, suets and feeders). Arrived as promised next day well packaged. Loved the "Flutter Butter" feeder, not seen one before - now I want another "pack" of it. Will order when I see it in stock again. Thanks for an efficient service. Sue "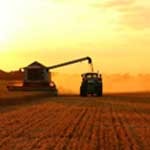 Mr J Dallison
Jan 2015
"Just to let you know the feeder arrived early this morning even though we have three inches of snow. On a lighter note, the courier driver had shorts on!. "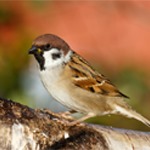 Mrs C Harding
Jan 2015
"Have just received my first delivery from you since moving up to Yorkshire from Peterborough . I am pleased to report your service is as excellent as ever ! Well done "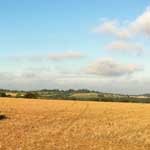 Ms S Wright
Jan 2015
"Thank you for sending my order so quickly. Now I am all ready for the next gale! "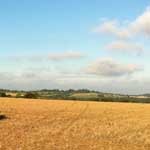 M A Cryer
Jan 2015
"Thank you so much for my order, my hubby and I are delighted with goods and service. "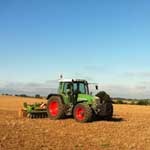 Per Arno
Jan 2015
"Just thought I would write to say the goods I ordered have arrived. Not yet unpacked, checked etc but the speed of delivery is just remarkable. I am in rural Aberdeenshire, 25 miles or so west of Aberdeen and for you to receive my order and get it delivered in 25 hrs or so is just so incredibly good. Take ten gold stars , keep five for yourselves and pass the rest onto your selected courier. "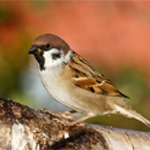 Mr M Wellspring
Dec 2014
"Placed a order for 20kilos of sunflower bird seed, received less than 24 hours after placing order. Wonderful Service. thank you. "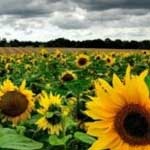 Mr A Unwin
Dec 2014
"Order received yesterday, excellent service. Thank you and wishing you all a Happy and healthy 2015 "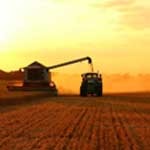 Nicky Fijalkowska
Dec 2014
"Thanks for such brilliant service, I wish all companies were as good as you are! Super fast delivery and great feeder, thanks. "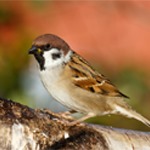 Mrs K Caddy
Dec 2014
"Everyone at Really Wild, Going on past exerience, I really shouldn't have been surprised, but an order from me – phoned in yesterday, amid the Christmas rush – duly arrived today (late afternoon) with the always-helpful courier. You are a top team, no doubt about that, and I can only urge you to pass on your business/customer skills to others as, in my experience, you are an absolute pleasure to deal with. Whatever your alchemy is, please just keep it going/coming – it's matchless. I'm sure that it was in anticipation of today's del

...

ivery that the full regiment of starlings appeared this afternoon in my field (definitely more than 1,000 – verified by two visitors, who were frantically counting them) but their rather overwhelming presence, and greediness, is counterbalanced by the pleasure of them giving me a frequent and close-up & personal murmuration – wonderful!!! Happy Christmas to you all, and thank you

"
Read More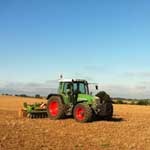 Ms K Neuen
Dec 2014
"Hi Just to say thank you for your lovely seed mixes. I have so many wild birds to feed and it is so good to see them looking fat and happy. I have two small robins added to my collection and they need fattening. I worry if I do not see them. Thank you so much for your good supplies and whatmore your free delivery. Happy Xmas from me and my birds. Kathleen "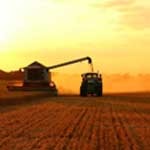 Mrs S Budden
Nov 2014
"Thank you for your email last week concerning my missing delivery – it arrived the next day as you expected. The service from your company is very good – I find the website easy to use and I like the way there is a range of sizes and combinations for the seeds and other products. Thank you once again for such excellent attention to detail, Best wishes, Sarah Budden "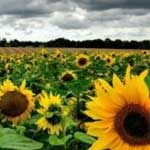 Bryony White
Nov 2014
"Many thanks for taking the time to let me know about the minor delay to my order. It is much appreciated and a great bit of customer service! The birds and I are very much looking forward to seeing and eating (the birds, not me!) your great looking seed. Thanks again, Bryony White "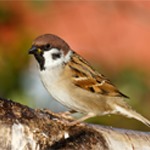 V. Berry
Nov 2014
"Thanks so much for letting me know. It will not cause me any inconvenience at all, although I was beginning to wonder where they were as the couriers you use must be the best in the country. They have never failed to deliver the next working day in all the time I have been buying from you (some years now). My birds will look forward to getting their new seed tomorrow. Kind regards, Ginny (Berry) P.S. Add to the above the Really Wild Bird Food Co., which must also be one of the best-run companies in the country. Always superb service. Thanks. "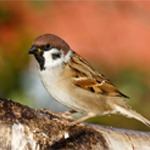 P Watson
Nov 2014
"My little problem with the Avianex lid has come to a very satisfactory conclusion. Thanks for your time and trouble. I have used **** ***** for my regular bird food supplies for the last couple of years but after this I shall transfer my allegiance to you. Everybody gains: I can accommodate two families of birds instead of one, and they will eat more food! Good customer service is in short supply these days so your straightforward and helpful manner made it a pleasure dealing with you. All the best. Paul Watson "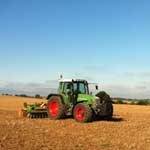 Glen Childs
Oct 2014
"I have just received my order and It is really good quality!! Thanks very much… Glen "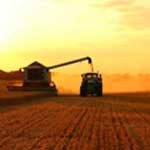 Chris Gilbane
Sep 2014
"Just some positive customer feedback - we have bought a couple of bags of your Sparrow Seed Mix. The number of sparrows in our garden has exploded. I think they have had a good breeding year so its not all down to the food, but we have gone from getting 3 or 4 sparrows to 50+ sparrows. They like your food! "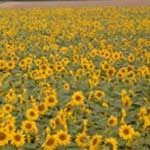 Julian Clement
Aug 2014
"Many thanks for the seed order you sent me last week it arrived promptly & well packaged. Once opened I was very impressed with how clean &fresh the seed was. Many thanks & I will be ordering from you in the near future. Julian "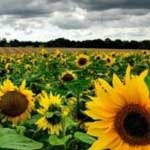 Dennis Robson
Aug 2014
"Order arrived this morning very pleased with the look I will be placing it in my feeders tomorrow to see how my little friends like it, also catalogue came thank-you. "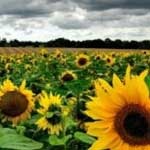 Ms K Ranheim
Aug 2014
"Hello Sian This is just to inform you that the seeds arrived today – no problems with customs. Now I'm looking forward to masses of goldfinch! It's been a pleasure to business with you. Kind Regards Kirsten in Norway "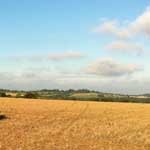 Ms M Rose
Aug 2014
"We obtain all our bird food from your lovely business. Just wanted to say that our garden is packed with birds all year long (we live in the Forest of Dean and sadly the birdlife is declining there) and not a morsel of food is wasted. We eliminate cats and have also seen an increase in quite rare species over the last few years. So thank you for all the care you take with your produce. "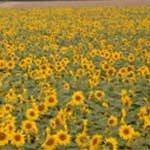 Mr W Emmott
Jul 2014
"Thanks for being so helpful, great to do business with you. Best wishes Wyndham Emmott "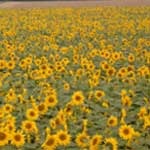 Derek Snee
Jun 2014
"Thank you for letting me know Sian, not a problem at all. You are the one company that consistently delivers on time so one a bit later than usual is nothing to worry about. Our birds love your food and to see them all with so many chicks is wonderful. Kind regards, Derek "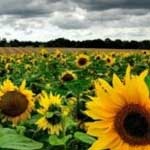 John Bedford
Jun 2014
"Thank you for prompt delivery – order arrived today. The feeder is in the garden, hope the birds will get used to it quickly. "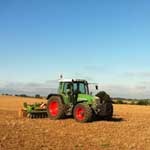 Helen Milligan
Jun 2014
"I just wanted to say thank you for the fast delivery and superb quality suet pellets. I have never had sooo many birds visiting my garden. I did try some cheaper (pardon the pun) pellets from ebay but I have to say I had to give them away, the birds would not touch them. Big thank you , very pleased customer oh and birds "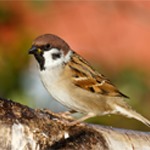 Alan Whitehouse
Jun 2014
"Fabulous service. Ordered yesterday received today. 24hr The bird feeder is - strong and perfect for keeping squirrels out "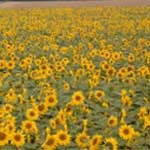 Mr Mike Taylor
Jun 2014
"Just a rather belated brief email to comment on the excellent service I received when I recently ordered three bird cage guards. The product does exactly as advertised, the quality of the guards is to a very high standard as was the customer service and delivery - it took less than 24 hours from placing the order to receipt. If I need to purchase similar items over the internet your company will be my first choice. "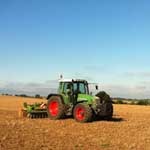 Mrs Rosemary Lever
Jun 2014
"Having seen your suet log feeder when I visited my son/daughter-in-law I felt it a good addition to my other fat feeders. I was so impressed with the service I received when ordering this and fat blocks I have since placed a further order. Well done! "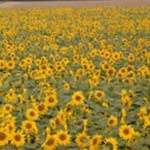 Anna-Louise Barry
Jun 2014
"Thank you so very much! We have some very happy birds with full tums in West Sussex now we have found your wonderful website! "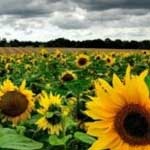 Peter Crispin
Jun 2014
"Thanks for your excellent service. I was kept informed of the progress of my order, which arrived today - amazingly quick! "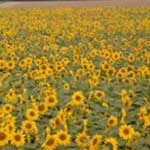 Janet Whyman
May 2014
"I just wanted to let you know your suet pellets are a big favourite of all the birds visiting my bird feeder. It is busy all day long. Even the blackbirds and woodpecker have learnt how to perch on the pellet feeder to get their share. Of course the sunflower hearts always go down well with goldfinches and all of the tit and finch family. I am amazed at the number of different species I get all year round. The quality of your products are well worth the cost. I look forward to trying out the butterfly feeder to supplement the buddleia bushes. Keep up the good work. "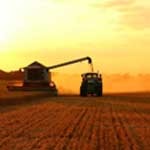 Rose Styles
May 2014
"My order has just arrived and I want to thank you for the prompt attention and delivery. My starlings and blackbirds who I think are feeding young at the moment will be delighted especially with the fat balls which they have been going through at about four or five a day. I have feeders in the front and back gardens, so they have plenty to go at. "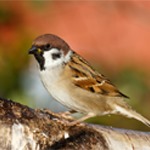 Ms Heather Wood
May 2014
"Always good service - thank you! "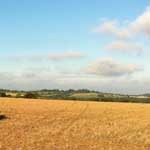 Charlotte Finzi
May 2014
"My order arrived today, thank you so much. I was so impressed by your delivery service, I will definitely go back to your site when I next need to order seed etc. Delivery was so fast and the P&P charges are very reasonable. I am so glad I found you! Best wishes, Lottie Finzi "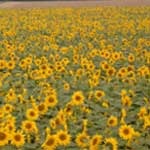 Ron Lyon
May 2014
"I just want to say thank you for all your patience and help today when we got lost trying to find you. Happily, the directions for the return journey worked a treat so getting home was a lot easier. We will know our way to you better next time. Regards, and again, many many thanks. "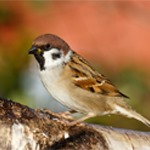 Mrs K Affleck
May 2014
"Just to let you know that I have received my bag of peanuts! They were delivered about 10.30am today (Friday) with a ring of the bell and I even had to sign for them. Thank you so much for your speedy attention. I have used your company many times and have always been delighted with your service, and will continue to do so. Thanking you, Kate Affleck. "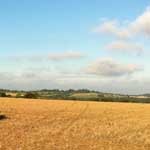 Tony Jones
Apr 2014
"Just to let you know the replacement bird bath stand arrived this morning and was completely intact. With all the packing you'd put on it, the courier company would have had to be very determined to break it again. Many thanks for your prompt response. In fact I've always found your customer service to be excellent which is why I always buy my bird products from you. "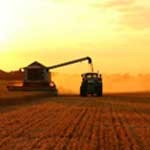 Phil Thurley
Apr 2014
"Just wanted to say how impressive your service is, will be placing more orders with you in the future and have already recommended you to friends! Keep up the good work :-) "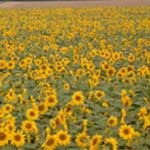 Sarah Gubby
Feb 2014
"Just wanted to say I have never had so many birds in my garden since switching to your bird seed. I now even have a large number of different finches. Amazing products and amazing service. I love this company already. "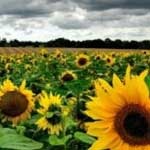 Nanouschka de Wilde
Feb 2014
"Hello everyone at the really wild bird food company, I just wanted to thank you for your excellent product and service. The house and hedge sparrows as well as the resident robin all enjoy your wonderful seeds, we have seen the sparrow group grow from around 15 to around 50+ birds who come regularly. Thank you and kind regards Nanouschka "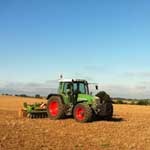 Michael Wellspring
Jan 2014
"Placed an order with you 15/01/2014 at 15.00 and have received this order at 9.30 16/01/2014. What a wonderful service,the best I have found on the internet. Thank you. "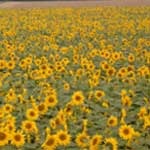 Victor Moore
Jan 2014
"I am very satisfied with your website, and with your products. I find it very easy to place an order, and am always surprised at the speed of delivery. Many thanks for your excellent service. "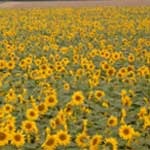 Linda Downs
Dec 2013
"I would like to thank you for the tray of super suet fat balls I ordered. The packaging and presentation is excellent. Our birds up here in Scotland have appreciated them very much through the harsh winter weather. Thank you once again for all the hard work which goes into producing such delicious quality food for our birds to enjoy. Best wishes and a Happy New Year. "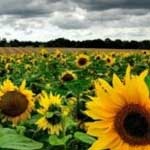 Ward Kerr
Dec 2013
"HI, AND MERRY CHRISTMAS WILD BIRDIES!!!! I GOT THE BIRD FEEDER ALREADY...IN TIME FOR CHRISTMAS! THANK YOU SO MUCH FOR THE CARE AND ATTENTION... MY FAMILY WILL CONTINUE TO RE-ORDER BIRD SEED FROM YOU OVER MANY HAPPY FINCH YEARS...WARD KERR "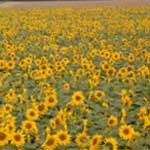 Derek Ferguson
Dec 2013
"Hello all at RWBC, Just a wee email to say thank you for all your help & service this last year, it has been fantastic. I hope that you all have a great Christmas & Hogmanay and I will be back in the New Year for more. All the very best, Derek Ferguson (Prestwick, Scotland).. "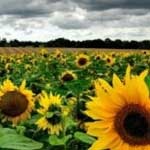 Jennifer Cocks
Dec 2013
"Many thanks for your prompt & efficient service throughout the year. Merry Christmas! "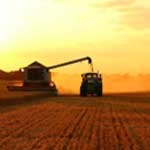 P Hurford
Dec 2013
"Dear Sian, thank you for your E mail although the missing feeders did not arrive until Thursday, i knew from your E mail they were on the way. My garden birds also thank you for the enclosed box of suet treats (i assume complimentary as i did not order them and they must have been packed before the feeders went missing). Just a word about the bird seed mixes i received, i have now had time to remix the new 20Kg. bags into my old empty 8Kg. bags and found no sign of DIRT-CHAFF or DUST. In due course i will coment on the feeders, on first inspection they both look value for m

...

oney. Regards Paul Hurford

"
Read More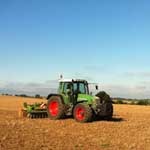 C Davis
Dec 2013
"Many thanks for your excellent service. Best wishes. Chris Davis "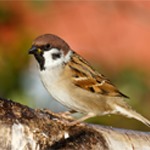 Derek Sapsworth
Dec 2013
"Many thanks for another year of excellent service. Merry Christmas and a very Happy New Year to all. Derek "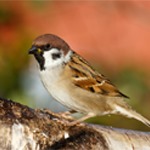 R Wickerson
Nov 2013
"Hi there , just a quick note to say thank you for my order that arrived this pm , very fast as usual . Best wishes to you all from me and my greedy piggies . Bob Wickerson . "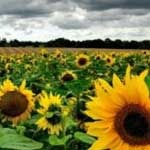 Graham Andrews
Nov 2013
"If every company were as focused and efficient as yours, dear old GB would be a world leader! Our latest sack of seed arrived less than half a day after it was ordered - no fuss, no bother. And that has been the case since our very first consignment. "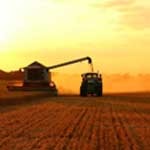 Mike Briggs
Nov 2013
"Hi Sian,Thanks very much for getting back to me - yes about an hour after I sent the email the 2nd bag was delivered...thanks as always for your great service and here iss a "early" merry xmas! All best Mike "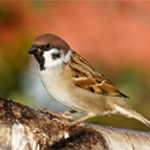 Peter Wainman
Nov 2013
"Received order as usual excellent service. Regards. Peter "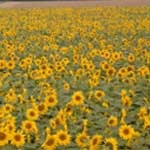 Sue Dale
Nov 2013
"Thank you Sian for your quick response. Excellent service as mentioned before!!! I look forward to receiving my order tomorrow. "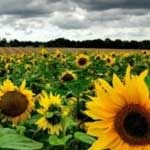 Paul Hurford
Nov 2013
"At some point you may ask for my opinion of the products and service I received from your company.First I must say to you and any one who reads this e mail my comments are totaly honest and unasked for. For some time I had not been happy with the bird food bought in numerous retail outlets so i tried the internet. Yours was not the first site i tried but liking the look of rearlywildbirdfood I had to look and within a few minutes i had found what i wanted. The site is easy to use, product infomation informative and the price was right.It did not take long to put £80 w

...

orth of seed and fat treats in my basket, pay for them and down load my receipt. Had i made a mistake would i get the goods would they be any good and how long would i have to wait to find out. The answer was," not long".Within one day i received an e mail to say the goods were on their way and a delivery date 2 days latter. My bird food arrived on the day all packaged very well, the 8kg. bags of seed in strong weather proof bags.The fat treats were what i wonted and at a price you would find difficult to better. I bought three different mixes of bird seed BUT NO DUST- CHAFF OR DIRT just clean seed and a good proportion of meal worms. The birds and i will not be going any where else for our next order. I do have a question, my birds do not like their seed getting wet could you recomend a hanging seed feeder which offers good rain protection. regards Paul Hurford

"
Read More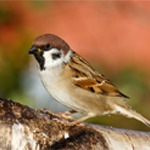 Robert Wickerson
Nov 2013
"Hi there , just a thank you for my order received yesterday. I have to spread the cost, but I will putting in another order later this month. Thank you and best wishes Bob Wickerson and my feathered friends "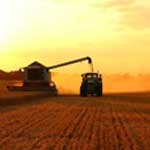 Maggie Haigh
Nov 2013
"Thank you very much for such a prompt, stress free delivery. It is rare we experience such service, living in Northern Ireland. Thank you. "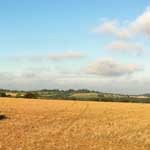 John Reeve
Oct 2013
"Thank you once again for your prompt and efficient service, delivered 10.05 this morning. I am glad you now supply in (multiples of) 13kg bags as this makes life much easier. "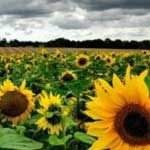 Janet Kenyon
Oct 2013
"Thank you so much for getting the broken part of the twin shepherds hook bird feeder to me in time. I gave it to my Dad for his birthday yesterday and he loved it. I will definitely be recommending your company to my family and friends for you great products and efficient, friendly, helpful service. Thanks again, Yours Janet "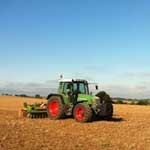 Alison Aitken
Oct 2013
"Hi Sian, First my seed arrived today! Woo hoo! Thank you. Your service has been fantastic, prices are very competitive even with the P&P which by the way is lower than the sites I found in Northern Ireland! Feeders are filled and hoping the birds are as pleased as I am! Thanks again, Ali "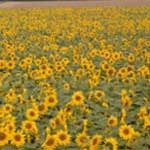 Paul Green
Oct 2013
"Arrived the day after i ordered. 1st class service as per usual "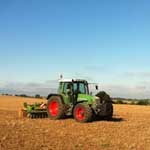 Raymond Cooper
Oct 2013
"We live on the shores of Loch Ness and we ordered from you last week. Received the order very promptly and in excellent condition so all the birds and red squirrels are now very happy. A big thank you....well done. We will be using your company again. "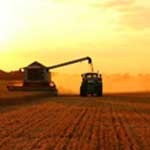 Susan Hughes
Oct 2013
"Thank you very much for the prompt and efficient receipt of my first order. "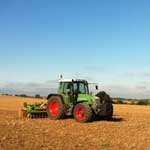 Margaret Nimmo
Jun 2013
"Dear Lesley and Richard, Order arrived yesterday - what service. Wish every delivery was as quick. Birds and chickens tucking in and loving it. Thank you. Regards Margaret Nimmo "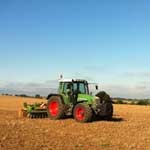 Anne Butler
Jun 2013
"Thank you and thank you for the great service. "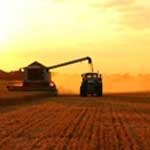 Janet Whyman
Jun 2013
"WOW!! I am so impressed with your service. Ordering easy, text to advise when parcel is going to be delivered, practically next day. The feeder cage is in the process of being tested against a most determined squirrel which I am sure would qualify for MENSA. I will let you know. Thank you again, Brilliant service. "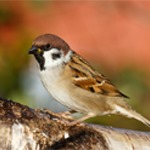 Ann Joyce
Jun 2013
"Hello, my local sparrows (a gang of about 2 dozen) would like you to know that, altho your sparrow mix is pretty good, your robin mix is absolutely wonderful and is wasted on robins! "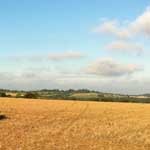 Dr Sandy Brewer
Jun 2013
"I placed my order just before 1pm yesterday and our red squirrels were dining on the sunflowers before noon today. Wonderful service. Thank you so much. "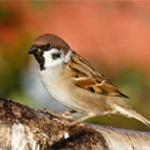 Sandra Dring
Jun 2013
"Thank you so very much for my order which I cannot believe, it arrived so quickly! what a service!! I cannot wait to put my butterfly feeder up and sow my bumblebee seeds. :-)Thank you again. "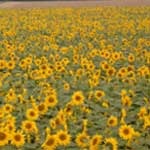 Peter Crispin
Jun 2013
"Dear Lesley & Richard, I felt I must write to thank you, having made my first order to you, on the strength of an article in Country Living magazine which my wife showed me. I only placed the order via internet yesterday, and at 2pm today a van arrived with the bags - in deepest rural Cornwall. Amazing - great service and good value too - thank you! I will certainly continue using you and will spread the word amongst my friends and members of the bird-watching societies I belong to. Best wishes, Peter "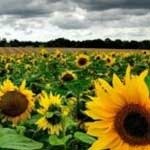 Philippa Northover
Jun 2013
"Just a note to thank you for your feeder (Adjustable Caged Seed & Fatball Feeder) and the prompt delivery. It is a solution that I have been looking for for ages and so pleased now to put the gun aside! Squirrels and magpies are certainly fed up but the smaller birds are delighted. I would certainly recommend you to friends if they have a similar dilemma. Thanks again. Philippa "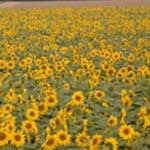 Liz Banks
Jun 2013
".... wow- what customer service. Less than 24 hours since I ordered & a lovely surprise of a complimentary bird feeder too. Thank you! "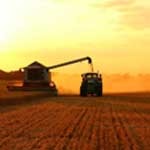 Ralph Howard
Jun 2013
"... Many thanks for that. I must say how impressed I am by your service & effiency. Very few companies respond as you do, thank you very much. "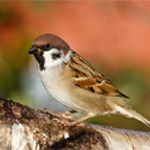 S Addicott
Jun 2013
"Found this company through a desperate Internet search to find a solution to the 60+ starling problem that materialised literally overnight in our garden. Purchased the large adjustable mesh cage for tube feeders. Brilliant product! Starling problem solved. So pleased that I have just ordered another one. The service is wonderful from this company. "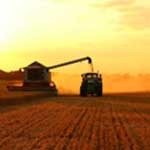 Peter Wainman
Jun 2013
"Received as advised excellent service. "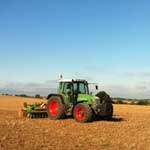 Gill Clephane
Jun 2013
"EXCELLENT service once again - this order arrived before mid-day yesterday. Thank you. "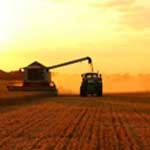 Sarah Woakes
Jun 2013
"Thank you so much for taking the time to email me and pointing out your offer of the Pick & Mix selections. I am also very happy to be refunded money! I have ordered from you in the past and have always been very happy with my purchases. It is always the little things and attention to detail that make me a loyal customer and I commend you on your excellent customer service. "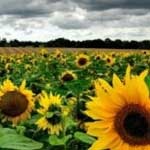 P Corin
Jun 2013
"It is extremely rare for me to write any kind of online review, but in this case I have been driven to do so. I have been feeding the birds in my garden for a number of years, using a variety of seed suppliers. I have recently reviewed my suppliers and their products and have had to ask myself the question: "Why do I buy from suppliers other than The Really Wild Bird Food Company?" My experience, consistently, is that when I put out Really Wild together with something else, the Really Wild always goes first - I think the birds in my garden have made their vote qui

...

te clear, so from now on it has to be Really Wild! And the Sparrow Mix is amazing. I have not had sparrows in my garden for about 4/5 years, this year I put out the Sparrow feed and, coincidence or not, we have helped raise a family of three. Thank you.

"
Read More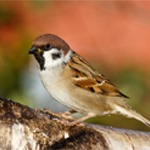 Vic Joyce
Jun 2013
"May I take this opportunity to congratulate you on your excellent Customer Service. It is so gratifying to experience this sort of care and I really appreciate it. It means that customers will keep returning as I certainly will. Thanks again "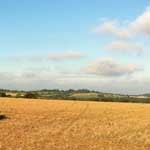 Carol Turner
Jun 2013
"Many thanks for confirming my order which arrived this afternoon. All feeders topped up and I have happy birds once again although they have still to find the suet dumplings but I am sure the starlings will lead the way!! It is great to be able to order and have delivered quantities that will keep me going until winter (I hope!) and good quality seed - anything the birds do not eat the field mouse and pigeons clean up! Wishing you well and hope your business survives the tough times. "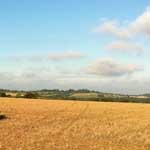 Dr Brian Parkinson
Jun 2013
"Ordered yesterday and arrived this morning! That is service that we do not usually obtain. Bird feeders filled and already crowded with the gang of regular feathered hooligans. Well done and thank you. "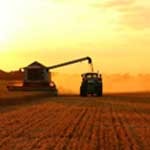 Ann Mills
Jun 2013
"Thank you so much for the bird food – it looks really good quality and we are very pleased. We will certainly order from you again and recommend you should the occasion arise. We were also very impressed with the delivery service from Acclaim – please pass on our thanks. "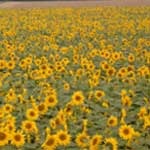 Mrs Marta Popovics
Jun 2013
"Thank you very much for the quick delivery, the items arrived the day after I bought them :-) "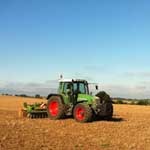 Helen Goddard
Jun 2013
"As usual a very prompt delivery service on my order. I would like to give your new fat balls which you can purchase in 200 now a great big thumbs up the birds adore them, unlike some of the ones you purchase in garden centres. Keep selling them. "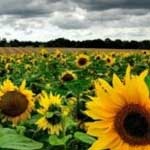 Helen Milligan
Jun 2013
"I would just like to thank you for prompt quality bird food. I have never known the birds to love suet pellets like they do. Very pleased. "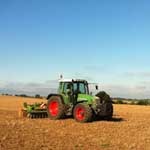 Ken Procter
Jun 2013
"Thanks for arranging replacement parts for our Yankee Feeder... Excellent service .... "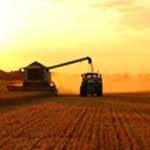 Ian Hay
Jun 2013
"..... very many thanks for your delightful attention - had thought that was a thing of the past ! It arrived at 10 am, unbelievable, it looks terrific - and the birds appear to think so too ! If at all possible can you add me to your mailing list as I will certainly order from you again. "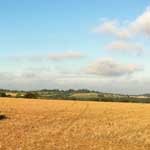 Paul Green
Jun 2013
"Received the order today before midday. Second to none service at an excellent price. Sometimes I have my faith restored when I receive a service like this. Pat yourselves on the back. Thanks "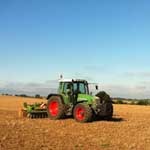 Ray Reed
Jun 2013
"Hi, just wanted to ask whether the sacks you put your seed mixes and deliveries in are recycleable? They seem to be plastic but I am not sure if they would be accepted for recycling. While I am on I will also say that your website looks good and is informative and easy to use, the feeds are of very good quality and the next day delivery service is very impressive. I am very pleased I found you. "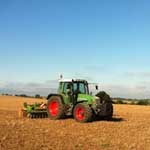 J Clarke
Jun 2013
"I want to thank you very much indeed for the trouble you took in preparing the order I recently sent as a Mothers Day gift to my 88-year old mother. Her birds give her endless pleasure and she was delighted with the products but particularly with the beautiful gift card and the carefully hand-written message therein. Such attention to detail in customer care is rare these days. Thank you. Sincerely, J Clarke, Guisborough "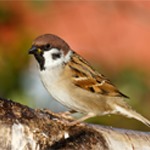 Paula Downs
Jun 2013
"Another big thankyou to all the team. Order dispatched very quickly - our birds really do enjoy your homegrown sunflower seeds - the speed they eat them at is testimony to you - fantastic quality and much appreciated. Best wishes Paula Downs "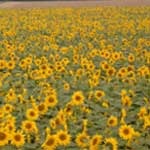 Mrs A Tomlin
Jun 2013
"I would just like to to say how wonderful the products and the service I receive from your company are.The delivery is always on time, whatever the weather, and the telephone staff are so helpful if I need to change my order. Much appreciated, Ann Tomlin "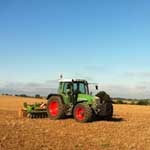 Mr J Reeve
Jun 2013
"Thank you for another prompt service.John "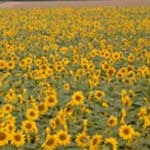 Barbara Gilles
Jun 2013
"Hi both Well, here I am again - the prodigal bird seed buyer :) You know how it is, you think you can save a wee bit by changing what you buy ... Oh boy, was that a mistake - and one that I repeated I am afraid to say. I have tried so many different wild bird foods and have come to the firm conclusion that "saving" is just not worth it. Even the fat balls, and sunflower seeds that you could perhaps be forgiven for thinking were all much of a muchness, alas no Our garden birds are voting with their beaks and just not eating it. So here I am again, back to being a r

...

egular and ever so loyal customer if you will have me :) Seriously though, I just wanted to let you know that you are doing a great job and selling a great product. Thank you so much for that. All the very best Barbara :)

"
Read More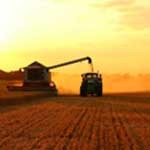 Sylvia Newbould
Jun 2013
"I am always delighted by the prompt delivery and high quality feeds you provide. "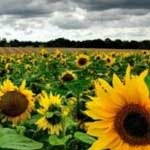 P Cienciala
Jun 2013
"Thank you very much for getting this and my other order out so quickly last Thursday (in time for the Garden Bird Watch). They both turned up on Friday and my daughter was overjoyed. She particularly loved the Onyx Niger Seed Feeder! "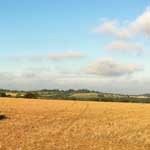 Paula Downs
Jun 2013
"Thankyou very much for a fantastic service - superfast delivery and very well packed. Our goldfinches and other feathered friends are extremely happy with their goodies! Very informative website and excellent value! "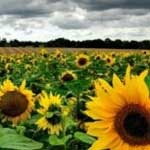 Mary Lindsey
Jun 2013
"Just wanted to say many thanks for the speedy delivery today, in spite of the awful weather conditions! The birds say thanks as well! "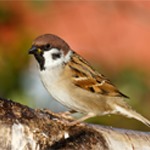 Mr M Wellspring
Jun 2013
"Thank you for a wonderful service. Order placed 12.37pm, 8/01/2013, received 9.20am, 09/01/2013. You cannot beat that! "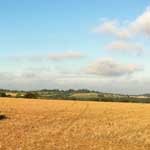 Mr I Peek
Dec 2012
"Hello Lesley Smith, just to say thank you for your excellent service to our many birds who love your bird food. Keep up the good work - from a Scottish Borders very satisfied customer.

Happy Christmas to all the staff and a healthy 2013 "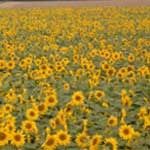 G. Meegan
Dec 2012
"Thankyou very much. Your food is really good the birds eat everything.. Not a scrap left. "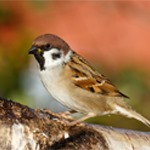 Eric Dale
Dec 2012
"Ordered yesterday, was in storm-porch 8a.m. this morning. Very many thanks for excellent service and such prompt delivery. Will be putting in-situ later, and hope the birds will soon get used to their new feeding station. Very happy customer. "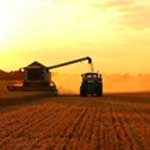 Matthew Prothero-Thomas
Dec 2012
"Pleased to be able to support a local Hampshire farmer, and your sparrow mix has indeed brought the sparrows back in numbers complete with a female Siskin tagging along. "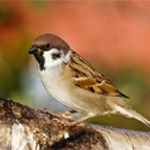 Derek Ritson
Nov 2012
"Just a quick "thank you" for my latest delivery. ..... Five bags arrived this morning. Fast, efficient and undamaged - thank you, thank you.

(We must have been first on the list as it all arrived at about 0800. The driver could not find us initially although he apparently tried calling but we did not hear the phone - showers, radio, kettles, dogs. He came and went without us seeing him!)

What a good start to the day! "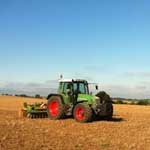 Ron Pye
Nov 2012
"Just like to add (to my comments in October), happy to have discovered streetendfeeds! "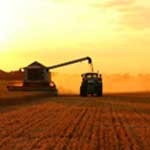 Stephen James
Nov 2012
"Received (order) today and just what I wanted, Superb products and excellent service. Well packed (very well packed). "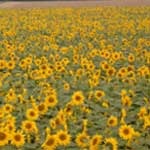 Robert Wickerson
Oct 2012
"Just a few words to say thank you for your well packed superfast delivery received today . My greedy piggies will be delighted this winter . With best wishes , Bob Wickerson . "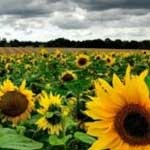 Pauline Booth
Oct 2012
"Many thanks for your prompt service. Pleasure doing business with you. "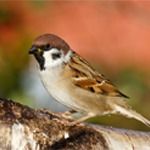 Mrs O Crompton
Oct 2012
"Just to say thank you for the prompt service in delivering to my friend in Sussex. He phoned last evening with thanks and to say how pleased he is with the bird food. "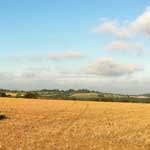 Ron Pye
Oct 2012
"Just to convey my sincerest appreciation for your patience,answering my questions in relation to products. Impressed with the business,web site,factual info,products,history.Read customer feedback comments..I will be making purchases shortly on our return from Paris vacation! Thank you Kindest regards to all! (RSPB/BTO Recorder) "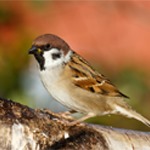 Mrs Helen Willis
Sep 2012
"Just love the trial packs what a great idea! I now know exactly which seeds attract which birds. Thank you. "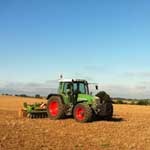 Sue Healy
Sep 2012
"Once again delighted with your service. My husband is pleased with the quality of the food and so are our bird guests!! The feeders are pecked bare and the seeds that hit the ground are scooped up by pheasants ,jays, blackbirds etc Absolutely no waste. "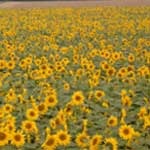 Allan Ramsay
Aug 2012
"Dear Lesley & Richard, Order received today. Fantastic service. Thank you very much. "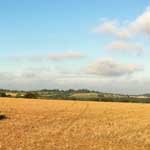 Mrs Heidi Rumble
Jul 2012
"What a super company, so pleased that I found you on the web. You have such a large shop, and it is such a pleasure even just to browse. You were very helpful, friendly and knowledgeable when I enquired about the products I was interested in buying - thank you for your help, but one of the things I was so impressed with was the speed of delivery - I ordered Wednesday and my goods were here Friday morning! I was so pleased, the packaging was first class, all arrived safe and sound, (the cardboard boxes will be shred into my compost bin and the bags will be used to frost prot

...

ect my strawberries!). I bought High Energy Suet pellets-Berry 10kg, the Large Ground Feeder Sanctuary and Adjustable Caged Seed and Fatball Feeder. The birds just love the pellets and go for those first. The Caged Feeder and Sancturay are just great, so well thought out and designed, the quality is very good and they look much more expensive than they are, but the great thing is that they really do as they were intended, you can adjust then to let in just the birds you want, and have the freedom to alter the appetures easily. I am so pleased with my whole experience, with the extra bonus of getting such good quality / value for money. I can now feed all the birds in the garden and have two special places for the smaller birds where the starlings cant get in (they do have their own table!). Thank you again, and will definatley order again and recommend you to all my friends.

"
Read More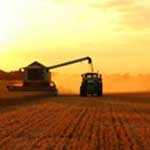 Rev William Thomson
Jul 2012
"Hi Sian, I have just received my order, many thanks for making sure that it came to the right address. It is a real pleasure doing business with your company.

Once again many thanks for all your help I have got some very happy birds in Stenhousemuir. Regards, Bill Thomson "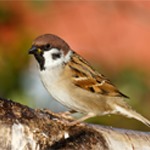 June Galea
Jul 2012
"Good morning, The arsenal is impressive: water cannon, dart gun and pistol but, after six years of fighting the guns lie silent!

The garden dreams under a summer sun, the thrushes, blackbirds and many species of small birds sit in the trees or on the fence content with their lot and peace reigns.

Skulking in the bushes two squirrels plan their revenge whilst a small flock of pigeons, magpies and rooks sit on the roof of a nearby barn wondering if the end of the world is nigh.

After six years I have finally foiled these pests: six

...

years of firing guns (water guns and a foam pellet pistol before anyone decides to contact the RSPB). For six years the neighbours have been plagued by the sight of a wild woman bursting out into her garden waving a towel yelling 'I'll swing for you ********' yet.

It has resembled the OK Corral as I've lurked behind the kitchen curtains, guns loaded, waiting to blast pigeons, squirrels etc and finally I've hung up my guns and can enjoy MY garden.

What's happened to bring about such a change? I bought two large ground feeding sanctuaries and within a day peace broke out - the darn pests cannot get in but the smaller birds can and can eat in safety to their hearts content.

Thank you Really Wild Bird Food – I'll be back for another two sanctuaries for the front garden next.'Annie Oakley' "
Read More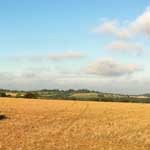 Mrs Helene Heyes
Jul 2012
"Just to let you know that the new Squirrel Buster Peanut Feeder is absolutely superb. Within 5 minutes of placing it where an old std feedr was, there were 6 Great Tits devouring the peanuts, and in the week since we have had the usual Nuthatches, Blue, Coal and Great Tits on it, and also Greater Spotted Woodpeckers - which did not like the old one! The only fauna unhappy are the Grey Squirrels who still try regularly but are thwarted at every attempt. Would recommend to anyone! "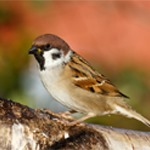 Ms S Cobbold
Jul 2012
"The birds in my garden love the table mix (unfortunately so do the squirrels) and I myself am most impressed with your highly efficient despatch and delivery service. I have never before known packages to get from A to B so rapidly! Thank you.

Kind regards, Sarah Cobbold "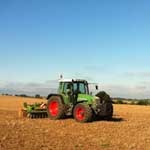 Ms N Gilbert
Jul 2012
"Dear Sian my father just wanted to pass on his thanks for your assistance in sorting out the bird feeder arms! The company (The Nuttery)responded very quickly and were very helpful.

Many thanks "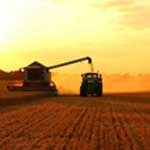 Julie Dumelow
Jul 2012
"Thank you very much for leaving a message about the replacement part for my bird feeder. I was really quite touched by the service you provide. "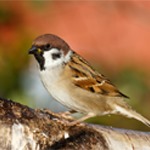 William Thomson
Jul 2012
"Just to say a big thank you for the wonderful service and prompt delivery of seed and everything else that I have ordered from you in the past few weeks. I would not purchase seed from anyone else. First class service. Many many thanks. "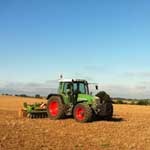 Jules Davis
Jul 2012
"Dear Lesley, I would just like you to know that I had a small problem with an order of premium peanuts and Sian handled my call beautifully, you are very luck to have someone who radiates over the phone. I would also like to add that the web site is a delight and the efficiancy of delivery is excellent. Many thanks to Sian for her help, it is greatly appreciated. "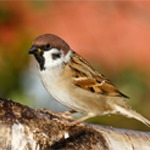 Peter Wainman
Jun 2012
"Just a quick thanks for the excellent service, order received this morning. "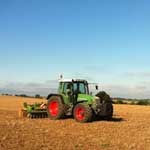 Sue Healy
Jun 2012
"Many thanks for our order. It arrived here at about 12 ish today. The delivery driver was excellent, polite and extremely helpful. "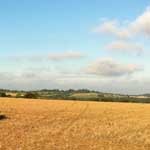 Wendy Steele
May 2012
"Brilliant service many thanks. The suet pellets have arrived already and only ordered them 24 hours ago. "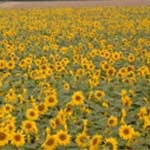 Mrs Susan Hawkard
May 2012
"Good Morning! I have just placed another order with you and just had to say that I love your new look website. It is beautiful! Really imformative too and colourful. Hope you are doing well. Regards, Sue "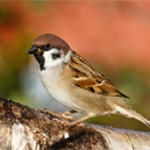 Mrs C Dimmock
May 2012
"I do not know what is in the Value Suet Blocks but my French birds just cannot get enough of them!! They are eating me out of house and home! Excellent products all round though and superb service, so thanks for all that. "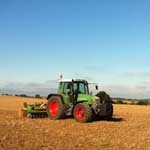 Mrs L Milne
May 2012
"Great service once again, by the way. I recommend you to everyone that enjoys feeding birds! "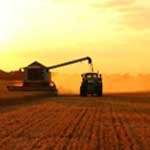 Dr H Lovell
May 2012
"Many thanks - the birds in my garden are thoroughly enjoying your feeds and are very appreciative of the quick service. "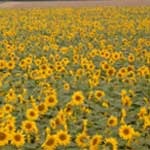 Mrs V Morgans
May 2012
"Thank you for the safe and speedy delivery of the above order. From order to receipt approximately 12 hours. What a team, congratulations, well done!! "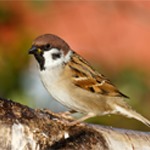 Mrs M Nimmo
Apr 2012
"Goods arrived this afternoon. Brilliant service. Thank you. Very impressed with the prompt delivery of my order. Usually takes at least a day longer to this part of the country. Thanks for doing "what it says on the tin". Will definately order from you again. "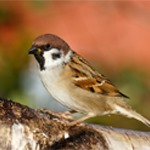 Mr J Bleaden
Apr 2012
"Please congratulate your delivery driver on his continued cheerful and excellent service. "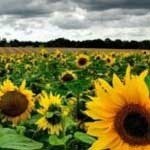 Sara Findlater
Apr 2012
"Just had to say yet again how impressed I am with your service. I ordered on the Sunday and it was delivered on the following Tuesday. All the more remarkable as the Winter had returned with a vengeance bringing heavy snow!! "
Katharine Hartley
Mar 2012
"Hi Just wanted to say thanks for such a good service! The birds were enjoying your seed and suet combo less than 24 hours after placing the order and before I was back through the door having filled the feeders! It is good to find a feed that is not full of wheat. "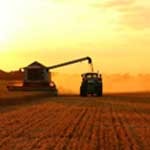 Mr D Reed
Mar 2012
"Got to say well done! Ordered Sunday evening --Got am to-day Tuesday - Thanks Dudley Reed "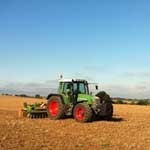 Mr P J Morgan
Feb 2012
"I love your new look website. The photo albums are beautiful. I always recommend Street End Feeds to my friends, relatives and colleages. I have even managed to convert one from being a regular CJ Wild Bird Foods customer! Your products are of the highest quality, and the delivery service is far superior to most other companies that I have dealt with. "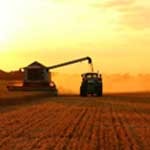 Mr Alistair Jackson
Feb 2012
"This order of mine was safely delivered yesterday morning at about 10am. Thank you very much for a fantastic service. The birds are appreciating the food as well. "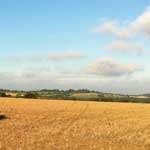 Liz Whitting
Jan 2012
"I thought to myself, I must just order some bird food.......... Having found your new website, it has taken me ages to actually drag myself away from it and order the bird food! It's a very good site, so informative and I love the video. The food really is streets ahead, but I must say I am glad we are not experiencing the savage weather of last winter – it cost me a fortune last year! However, my birds are grateful for their lovely food and I think the Sparrow Mix has enticed even more visitors. Sparrows are rare around here these days, but I've seen a co

...

uple of them recently. Again, well done and thank you all.

"
Read More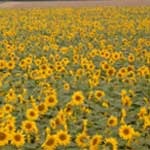 Jenny Cocks
Jan 2012
"I just thought I would thank you for your excellent products and service,and also say how good your delivery firm is. PJs (local courier company) are very prompt and extremely helpful. Thankyou very much! "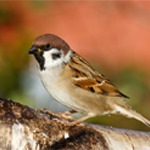 Dudley Reed
Jan 2012
"Thank you v much-- I was surprised to get the delivery so quickly; it was just two days! I commend your on the level of service. Dudley Reed "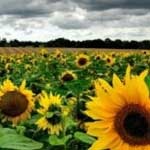 Gerald Crawford
Jan 2012
"Many thanks my order arrived with me in Northern Ireland within 24 hours of being placed. Such speed is unheard of! Thank you again. "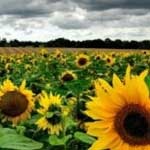 George Butler
Dec 2011
"Congratulations to you and your carrier.Order arrived at noon 23/12 just over 24 hours from placing the order which fantastic bearing in mind the time of year.Merry Xmas and a Prosperous 2012.Thanks and regards George Butler "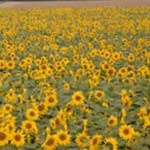 Christine Rice
Dec 2011
"What a friendly and helpful company! Quality products,speedy efficient delivery,but,more importantly, genuine customer service. A detailed,specific question received a detailed, specific and prompt reply (unlike a rival company which informed me "It comes with instructions"). Many thanks! "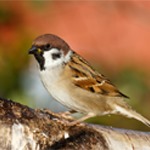 Penny Bass
Dec 2011
"Our order arrived yesterday and I am writing to comment on the excellent delivery driver who brought our goods to us on your behalf. He was not just timely and efficient but also very helpful and pleasant. We have sometimes experienced shoddy service from other courier firms and it was a pleasure to receive such good service. Many thanks to you, too, for your top-notch service and goods. "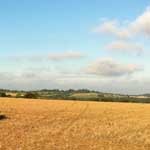 Ms N de Wilde
Dec 2011
"Thank you again for your excellent customer service, I will certainly recommend you to my friends.

Thank you, "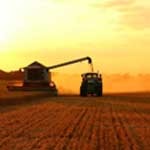 Mrs M J Messenger
Nov 2011
"Thankyou for a speedy delivery. Ordered yesterday, delivered today. You cannot beat that for good treatment. "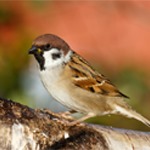 Sue Randall
Oct 2011
"Thank you for the excellent delivery service. My blue tits are queuing up for the Sparrow Mix already! Wonderful! "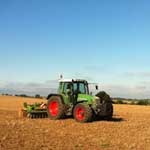 Ms Janet Dell
Oct 2011
"I think I can safely say the sparrows are loving their new food! I still have some old mix to use up, so have two feeders with old and two with sparrow mix. The feeders with your sparrow mix in are emptying twice as quickly. Thanks again, I am delighted to have discovered your website. "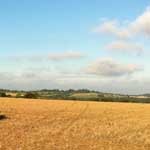 Mr D Evanson
Sep 2011
"Hi, I bought a Squirrel Feeder with my last order and I would just like to let you know how well it has worked. Although it says on the label it may take 4 to 6 weeks before the squirrels start using it they had emptied by the end of the next day. It was great fun watching one of the of the less bright squirrels trying to open the lid while sat on it - it got very agitated, I thought its tail was going to drop off it was shaking it so much, but it soon figured it out. It has stopped the squirrels chewing up the bird feeders as they are too busy trying to find new spots to b

...

ury the contents of the squirrel feeder. Regards, Dave Evanson

"
Read More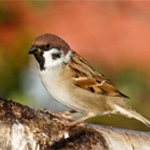 Miss L Jacques
Aug 2011
"Hello everyone at the Really Wild Bird Food Company, I just wanted to say thank you so much for our order. Your efficiency is second to none. You are a great company to deal with, but there are some things that love you more than me, our birds, they cannot get enough of your products. This morning the blackbirds really appreciated the earthworms. Thank you so much for the extra fat balls, a very kind thought. Once again it is a pleasure dealing with your company. Kind Regards, Lorraine "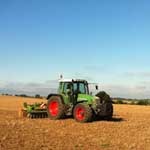 K E Baggs
Jul 2011
"Great service - never had a problem. "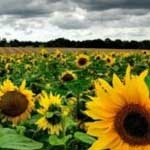 TJ Bay
Jul 2011
"Recently received my order and thought I would pass on my thoughts: Excellent. The "Tidy Garden Mix" is at least as good quality as any of the "no-mess" mixes from other suppliers, and it is cheaper too! Delivery was very fast and packaging secure. I will definitely be ordering again. "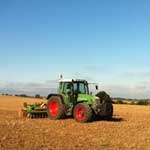 Mrs Marion Messenger
Jun 2011
"Order just arrived. Thankyou for speedy delivery. "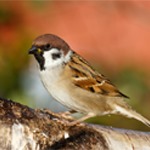 Louise Hughes
Jun 2011
"I have recently bought Nuttery cage feeders for suet balls and peanuts to stop squirrels from getting at them. I just wanted to let you know how effective they are - despite their best efforts the squirrels have not been able to get at the food at all. In fact, they are so effective that the squirrels have taken their rage out on my Droll Yankees (Bird Lover) seed feeder and have totally destroyed the ports, as well as part of the tubing! Looks like I had better check your stock list for a squirrel-proof seed feeder too! "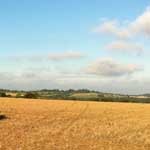 Christine Rice
Jun 2011
"Just wanted to let you know how pleased I am with your "Twin Feeder and Hook" set. The birds love it and at £9.95 what a bargain! Thank you "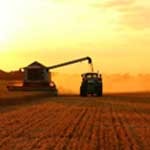 Anne Rimmington
Jun 2011
"Just received my first order from you and I am very impressed - not only are the sunflower heart chips excellent quality but the delivery was 5 star (ordered yesterday and delivered this morning in Leeds) - now that is what I call service. Free delivery is also a great benefit !! I love the fact that your seed is grown by you on your farm - so not only am I getting a quality product but know that the birdlife on your farm are also benefitting ! I will be back for more as soon as my greedy Yorkshire birds have devoured your sunflower heart chips !! Many thanks for your excel

...

lent service.

"
Read More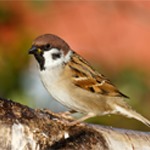 Ken Reay
Jun 2011
"Your service is excellent, well done! How about mounting a take over of the Income Tax Office? "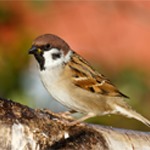 Ms Jane Balderson
Jun 2011
"Just wanted to thank you for excellent, next day delivery of sunflower seeds. Amazingly quick response to my order. Well done! "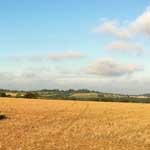 Mark Charlton
Jun 2011
"wow...i placed an order sunday eve. i recieved that order today at 2pm. now, this may not come as a shock to yourselves but it was to me..great service and site. it goes without saying that i will be using your site from now on for future purchases. kind regards..(Mark, Fife Scotland). "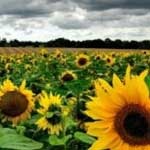 Stephen Keep
May 2011
"Fast delivery on order. Birds love the food. Will use again. "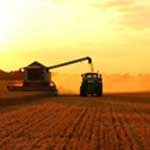 Miss L Uren
May 2011
"hi to you all, i recied my order very promptly thanks for the great service. the birds love the seed. will be ordering from you again. have told all my friends as well. many thanks "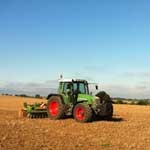 Mr Jim Denovan
May 2011
"Hi, everything arrived as ordered and I was pleasently surprised with the packaging and the quality of the product, will definetely be ordering from you again and would recommend you to others, many thanks. "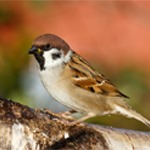 Kath Green
May 2011
"Would just like to say your choice of products and service are excellent..... thankyou "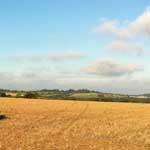 Blenda Ainsworth
May 2011
"My grateful thanks for your incredibly fast response to my order for bird seed. Thanks also for managing to hold your prices at an acceptable level. Your reliable service etc is much appreciated. Sincere thanks. "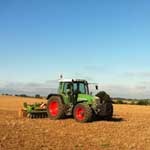 Elizabeth Peakman
May 2011
"WOW, fantastic service as usual. Thank you. Ordered yesterday p.m. Delivered today a.m. Thanks again. "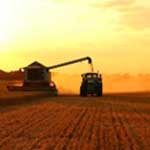 Mrs Jackie Ashworth
Apr 2011
"Just wanted to say how pleased I am with the quality of the sunflowers hearts and seeds. Its so good to buy from a British producer and support the economy . Thanks also for the very prompt service. "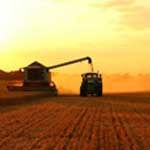 Mrs Anita Allen
Apr 2011
"Very fast delivery and good quality feed, thankyou. "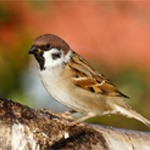 Mrs Sharon Boddy
Apr 2011
"Hi, Thank you once again for the excellent service and products. Sharon "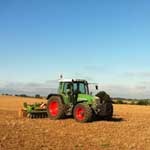 Mike Wilkes
Apr 2011
"Thank you for your most efficient service. Seed arrived 11.05 am today - less than 24 hours since ordering. Kind regards, Mike Wilkes "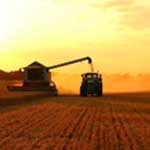 Roy Livermore
Apr 2011
"Just a quick note to say thanks for a great service - again. Acclaim (COURIERS) are really efficient. Roy "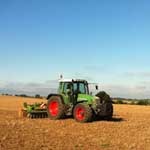 Therésa Jones
Mar 2011
"Fantastic service, as always! Many thanks. "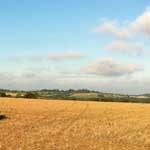 Melvyn Macartney
Mar 2011
"Order delivered first thing this morning. A great service well done. Melvyn Macartney "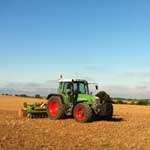 Kathryn Green
Mar 2011
"Just to say my order arrived this lunchtime and to thank you for your excellent service. kind regards Kath "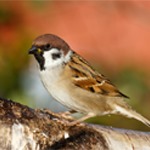 Mrs R Candeland
Mar 2011
"Just wanted to say how impressed I am with your company- Order delivered to my door in the depths of the Cumbrian countryside within 45 mins of stated delivery time. Thank you so much. "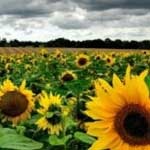 Mr J Reeve
Mar 2011
"Thank you for a speedy and efficient service, the goods were delivered today. John Reeve "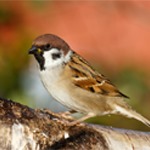 Mr R Irish
Mar 2011
"Congratulations on a superb delivery system ! Roy Irish. "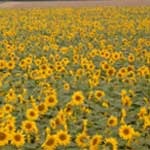 Sue Dale
Mar 2011
"I cannot praise your company highly enough! Both service and products are excellent! This morning I had problems ordering on line so I phoned and had a great conversation with the lady who answered (and she also sorted my problem!) I only wish all companies were so pleasant and easy to deal with! A huge thank you from me and the birds!!! Sue Dale "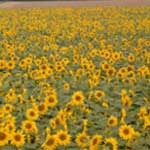 John Bleaden
Feb 2011
"My order of sun flower hearts arrived this morning. I wish to congratulate you on the cheerful and helpful driver, you seem to pick the best. Thank you very much, John. "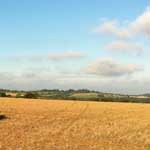 Mr A Bull
Feb 2011
"Just to say a big thankyou for my recent order, not only do you have the most competitive prices I have found online, but I received my order in only two days! Excellent service, thank you. Mr A Bull "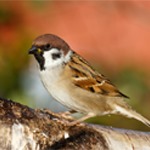 Alan Woodward
Feb 2011
"Thank you for your superquick delivery, arrived this morning. And great quality. "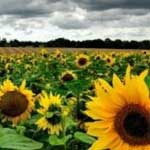 Joy Boxall
Feb 2011
"I have been buying my bird food from you for a number of years now and just want to say your service and products are always excellent and I would not go anywhere else. By the way, the coconut mealworm feeders are lovely! Many thanks. "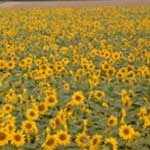 Graham Andrews
Jan 2011
"The 13kg bag of seed I ordered just TWO days ago arrived at the stroke of 9am today. That is supreme service, supreme efficiency and, it would seem, a supreme product. A repeat order is pretty well guaranteed when the birds have had their fill of this one!

Thanks once again. "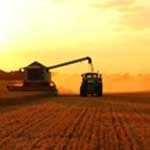 Moira Brock
Jan 2011
"Thank you very much for sending my order so promptly. It arrived this morning - the delivery man was extremely polite and helpful. Well done a great service from you. "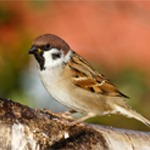 Sara Findlater
Jan 2011
"Just to say how impressed I am with the service! I ordered on 4th January and the food was delivered on 6th which I thought was really excellent. (The birds are enjoying the food too!) "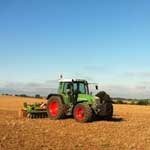 Paul Barrett
Dec 2010
"Our delivery arrived a few hours ago, earlier than promised and about 1 day from when we placed the order. Given that the country is supposed to be gripped by a mini Ice Age your service is very impressive. Good job! "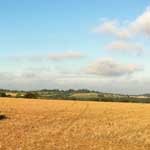 David Evanson
Dec 2010
"Hi, I would just like to wish you all a Happy Christmas and New Year, and to thank you all for the excellent service over the last few years I have been a customer. I look forward to putting in more orders next year. Thanks, Dave Evanson "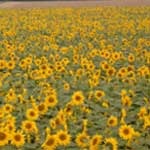 John Stubbs
Dec 2010
"A lovely man arrived with our desperately needed seed order today, in his own 4x4. He was the first person to get through to us since the 16th Dec!! Please pass on our heartfelt thanks for his efforts which were well above & beyond the call of duty. (22.12.10) "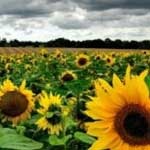 Stephen Vincent
Dec 2010
"Dear Lesley and Richard, Many thanks [from me, and the local wild birds!] for delivering my order so promptly. I ordered seed and peanuts on Sunday, you sent them on Monday, and they were delivered Tuesday. Given the current weather and road conditions I am amazed that your couriers were able to get through. Best wishes for a happy Christmas, Stephen "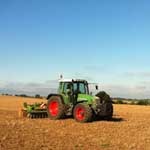 Karen Wilkieson
Dec 2010
"Thankyou for still providing your outstanding delivery service last week despite our location in Fife, Scotland. Every other delivery company seems to have given up delivering to Scotland altogether whilst my birdseed arrived only a day later than it would do normally with the very considerate delivery driver managing to cram 3 25kg bags of food and a box of 24 fat cakes into out small porch in order to keep them dry. Well Done to you all! "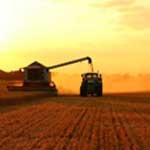 Mr LEE-SCOTT GARDINER
Dec 2010
"Hi, My order arrived today in perfect condition - Thanks! We have never know birds take to a new feed so quickly! Look forward to making further purchases. Have a great Christmas & New Year, Lee-Scott "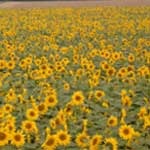 Pat Naismith
Dec 2010
"Thank you for the very prompt and efficient service "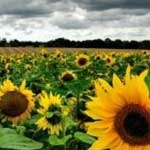 Kath Green
Dec 2010
"Just a quick note to say thankyou for your excellent service. Much appreciated. "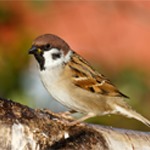 Sharon Boddy
Dec 2010
"Hi, Thank you very much for the prompt attention to, and delivery of my order. It is much appreciated. "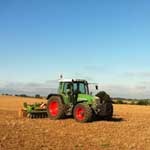 Ann Thompson
Dec 2010
"Hello, I would like to say I am delighted with your superb service The quality of your products as they say is in the "proof of the pudding" as not one scrap remains at the end of the day. From all my feathered friends I would like to say a big thank you. "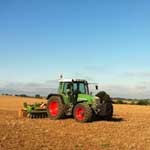 Su Vaight
Dec 2010
"Just to say that the seed ordered yeststerday has already arrived, including the additional robin crumble. This was impressively prompt. The robin feed is new to us and the robin has aleady been helping him/herself. Thank you also for the previous seed planting advice. We shall be ordering again from you. "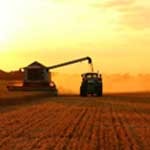 Sally Burgoine
Dec 2010
"Thankyou for the speedy delivery, the birds appreciated it. "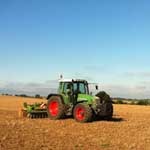 Mo Quill
Dec 2010
"You really are the most wonderful company.. I have received my birdfood order already...thanks from all my feathered friends! "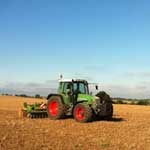 Alan Woodward
Nov 2010
"Thank you for my order received today. Very good quality products and great delivery. "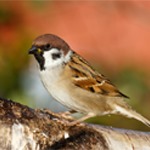 Paul Malkin
Nov 2010
"Hello everyone Just to say thank you for providing consistent, excellent service.Quality products delivered by a quality firm. Regards Mr P Malkin "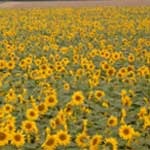 Linda Andrews
Nov 2010
"I have just recieved my order that I placed with you approx 24 hrs ago. Cannot fault the goods or the incredably fast delivery.FANTASTIC! In the words of Arnie I WILL BE BACK! "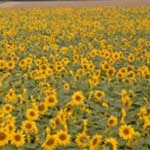 Judi Blakemore
Oct 2010
"Thank you for an excellent service. The food arrived early this morning (Monday) "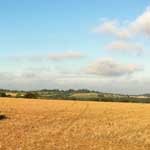 Dr Philip Sheldon
Oct 2010
"Congratulations on your system! Ordered midmorning yesterday-delivered today at 11.30. Remarkable! "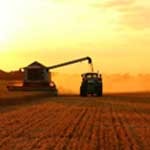 Mike Amphlett
Sep 2010
"As always, many thanks, your kindness and help are always appreciated…that's why I only use Street End. Au revoir! Mike. "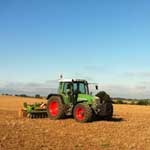 Ralph Howard
Sep 2010
"Hi Sian, Thanks for your care. Street End are a great company! Regards, Ralph "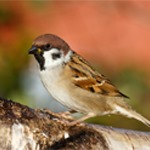 Geraldine Lillie
Sep 2010
"Thank you so much for the excellent quality of your seed. There are plenty feed products out there but few of a good quality reasonably priced. Many thanks "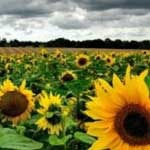 Helen Ballinger
Sep 2010
"I am really amazed about the speed my order has been filled, less than 24hours from ordering it was here. How refreshing too finding a mail order company that does not need a signature on receipt. Thank you very much and it will not be the last time you get an order from me ! Well done to you all. Helen "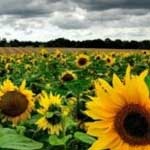 Tracy White
Aug 2010
"Morning Sian, Just wanted to say thanks for the prompt and efficient service (order arrived next day as expected) and excellent quality. In fact the quality and mix of the seed is the best i have come across. Have just placed another order, as am already getting low on suet and fatballs which are proving very popular with the sparrows! Thanks again. "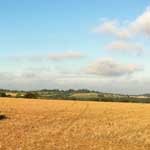 Lorraine Jacques
Jul 2010
"Thank you for one of the most efficient, professional and friendly services I have ever used. All the product quality is first class . I have spoken to Sian on the telephone on two occasions now, exceptionally efficient and friendly. All the wildlife in our garden are benefiting. The delivery service is excellent too. Thank you. "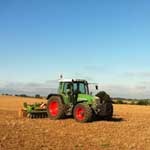 Ted Berry
Jul 2010
"Thank you for your very speedy service. Will definitely use you again. the birds love the quality. "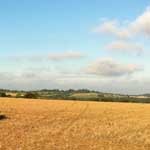 Margaret Sudell
Jul 2010
"Just to say thank you for providing consistent, excellent service.Quality products delivered by a quality firm.Thanks so much Margaret. "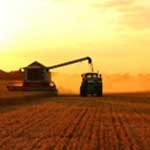 Mary Peaks
Jun 2010
"I have to say that the polite and professional way I have been treated when ordering products has been a breath of fresh air. I will certainly continue to use this company in the future and only wish other companies in this country could learn to treat their customers in the same way. "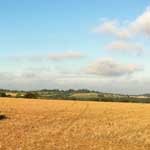 Mr Ron Tipping
Jun 2010
"Received my order excellent service and i appreciate the email giving me the delivery time Thank You "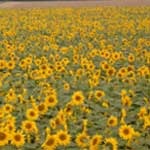 Mr C Lyons
Jun 2010
"Once again a brilliant fast service. Ordered Monday 11am, arrived Tuesday 10.15am. Well done. I hope you never tire of all the praise! "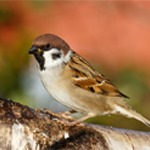 R W Wainwright
Jun 2010
"It is so refreshing to deal with a company that is concerned about the customer as you are. "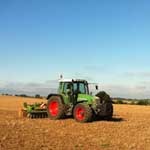 Heather Morris
Jun 2010
"THIS IS TO ADVISE THAT I HAVE JUST RECEIVED THIS ORDER - THANK YOU - AND THE DELIVERY DRIVER WAS EXTREMELY HELPFUL AND CARRIED BOTH PARCELS INTO MY GARDEN SHED. THIS HAS NOT HAPPENED IN THE PAST WITH OTHER DELIVERY COMPANIES - SO THANK YOU - SO OFTEN YOU ONLY HEAR ABOUT UNHELPFUL PEOPLE, SO THOUGHT I WOULD LET YOU KNOW ABOUT A VERY HELPFUL ONE! "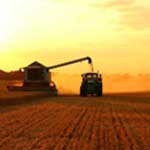 Susan Lee
May 2010
"Hi, my parter has just recieved our order of bird food. It is excellent quality! We have handed the catalogue on to a friend who is interested. Would you be so good as to send us out another brochure please? "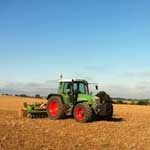 Rosemary Giffen
May 2010
"I just want to say " thank you ", not only for excellent products but for amazing service. I ordered on line on tuesday and the bird food arrived early the next morning-all the way from Hampshire to Lancashire. "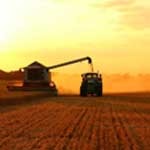 Bernard Davison
Apr 2010
"Whilst writing may I just say what a pleasure it is to do business with your company. Your web site is excellent and easy to use and your delivery always prompt. Also most importantly I think your seed quality is second to none - good and clean and shiny. Thanks again. "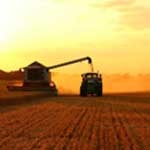 Anne Wilkinson
Apr 2010
"By the way you may be interested to know that since putting out your white millet seed I have attracted 9 tree sparrows to my garden. I have lived here for 25 years and never seen them before. Result! "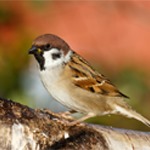 Roy Irish
Mar 2010
"Congratulations – Fantastic service. Order placed coffee time on the 8th – delivered 0830 on the 9th !! Couldn't be much better than that ! "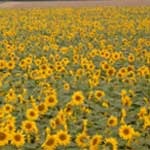 C Fereday
Mar 2010
"Brilliant!!! Ordered yesterday and arrived this morning, what service!! Seed and feeder top quality, thank you so much "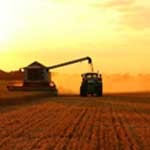 Mrs A Wilkinson
Feb 2010
"I have lived here for 26 years and in all that time I have never seen a Tree sparrow in my garden. Since feeding your white millet to the House sparrows however, I now have 9 Tree sparrows coming in every day as well. Thanks for the tip! "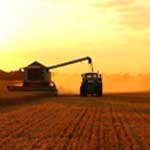 Mr B Tabor
Feb 2010
"Very impressed with your re-ordering system and how it remembers address details! Better than most - well done "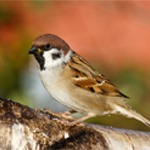 C J Meller
Feb 2010
"Received my order today, thank you for a fantastic service, will have no hesitation in recommending you to my friends "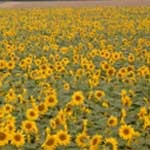 Mrs M Quill
Feb 2010
"I am really impressed with your speedy fantastic service..... and so are my birds! "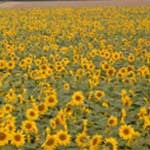 Mr M Turpie
Feb 2010
"My first order with your company and I am very pleased with the quick delivery, good comms, nice food ( the birds certainly like it!), good value and last but not least the colourful sacks! You clearly put a lot of care and thought into the business and it is appreciated "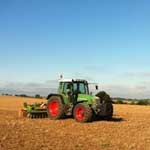 Mrs H Ross
Feb 2010
"Many thanks for seed and feeder received yesterday. The quality of the products is matched only by that of the service. Even the bags are attractive! "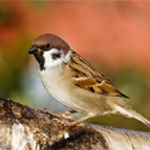 Miss S Maynard
Jan 2010
"I would like to add my comments to your site.I too was very pleasantly surprised by the efficient way my initial order was dealt with. As I submitted my order two days before Christmas I expected delivery well after that weekend, but the very efficient delivery service was at my door on Christmas Eve! Well done! If this sort of service continues in 2010 then I will certainly recommend your company in future. "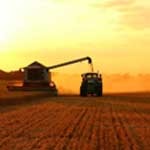 Mrs S Allen
Dec 2009
"Many thanks for your info on the seed and suet combo that I got from yourselves a while back. I am on my third sack of it now! It has gone down a treat with our garden birds. They cannot get enough of it especially in this cold weather. Thanks as well for the prompt delivery. I ordered yesterday and it already has been delivered by a very nice and helpful delivery chap. "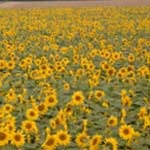 Dr S Stibbe
Dec 2009
"Just to say I think you are absolutely brilliant! Great quality products, reasonable prices and next day delivery. and your site is easy to navigate. fantastic! "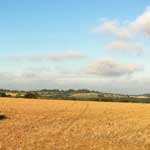 Mr L Smith
Nov 2009
"Good afternoon, I would just like to let you know that the seeds I ordered came the next day ( despite ordering after 12) so very impressed with that, the birds are already filling the trees in work waiting for me to refill the feeders each morning. I have been actively promoting what a great company you are to do business with and your website is a pleasure to use. Thanks again, I will stick with you for ANY bird food needs in future "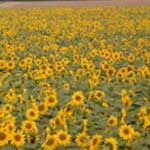 Mr C Beckett
Nov 2009
"would like to congratulate you on the efficiency in dealing with my order and the speedy delivery. The quality of the seed is also excellent - the birds are loving it!! "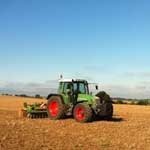 Mr G Aspy
Oct 2009
"Hi, Just like to say a big thank you for my recent order. I could not believe it would come through so quickly, secondly the quality of products is outstanding and I will not hesitate to recommend your company to my friends. Thanks Again. "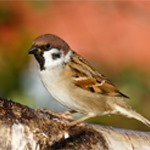 Miss R Coulson
Sep 2009
"Many thanks for getting my products to me so quickly, really impressed with your customer service, would definitely use you again and have passed on your details to others. kind regards "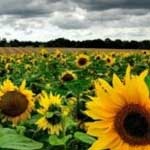 Mr J Beynon
Aug 2009
"Thank you for your lightening delivery, the plain canary will be enjoyed by all our sparrows I am sure. We are trying to reintroduce a sparrow population in our locality and over the last two years are having a pleasing response with the help of the plain canary seed. I will be buying from you again! "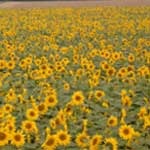 Mr Mark Carroll
Aug 2009
"ordered from you for the first time wednesday, received my order today ( thurs), thank you for the excellent service, will be ordering from you again. Yours respectfully "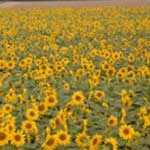 Ms J Johnst
Aug 2009
"I think your website and service are brilliant. forever telling people about you! "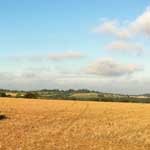 Mr G W Clarke
Jul 2009
"Just received my first order, sunflower hearts, quality and service wonderful, I have just sent my next order for niger seed. Well done. "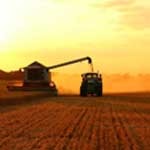 Mr M Amphlett
Jul 2009
"Good Morning Lesley! Great to hear from you!- how come you lot are always so cheerful on the phone? As always, many, many thanks for such an excellent, efficient service.It is really appreciated! Have a nice day! "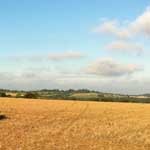 Mr R Cooke
Jul 2009
"I PLACED AN ORDER AT 11.05AM Wed, and it was delivered at 0940am Thur. Thats what I call service, if only more people were as reliable as yourselves, BRAVO!! "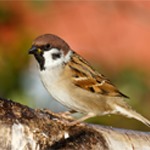 Ms A Leathart
Jun 2009
"Hello, just to say everything arrived in good order, thank you. Your new delivery company is excellent - emailed me with details about the delivery, and this had a tracking system. Oak leaf clusters all round I think "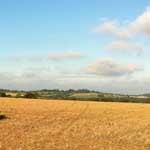 Mrs Lyn Chayney
Jun 2009
"Very pleased with your fast friendly service and a very good website. You will have my custom again "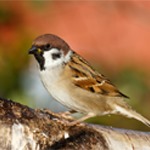 Mrs Michelle Jones
Jun 2009
"Hi Sian, Just wanted to say a great big thank you for the bits you sent me for my feeders. I really appreciate your time and trouble. Your customer service is just superb and I hope everyone is as pleased as I am. I look forward to buying from you in the future. Kindest regards and thanks "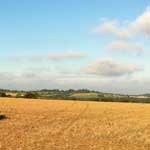 Mrs T Jeffers
May 2009
"I have just received my first order and am totally delighted with the goods I ordered and the speedy service of your company. Many thanks "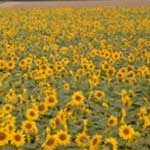 Mrs M Sudell
May 2009
"Just to say thank you for the excellent service you always provide "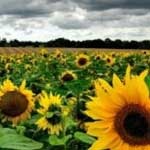 Mrs Morag Cave
May 2009
"Once again I would like to say thank you for such an excellent service, and of course the birds are also most appreciative. Before i had even finished opening the bags, the tits and siskins were already telling me to hurry up whilst the other birds....they were very vocal that they were facing starvation! We have 10 feeders that are topped up twice a day and so delighted are the birds with your food that - a mere two hours after having topped everything up - one suet block is already finished and two of the hangers are already showing a significant reduction in their conten

...

ts. Thanks again

"
Read More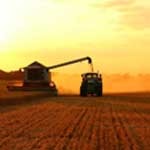 Ms D Cliffe
Apr 2009
"The quality of the products and the speed of delivery are both excellent. There have been new varieties of birds in the garden since suing your suet feasts and dried mealworms "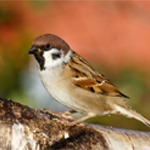 Mr P Fitzgerald
Apr 2009
"Dear Sian, Many thanks for making me aware of this issue and crediting my card. May I say how refreshing it is to see such honesty and efficiency. I deal with a lot of suppliers in my day to day work and seldom do I receive such a service! I look forward to receiving my goods and visiting your website again soon. "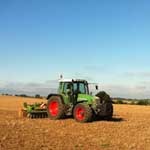 Mrs M Munns
Apr 2009
"Dear Sian, order arrived this afternoon as promised. Very happy with the new feeder and so are the birds! within 5 minutes of putting it out, I had a pair of bullfinches on it! Keep up the good work "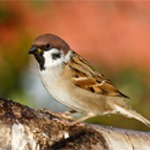 Mr B Homans
Mar 2009
"Many thanks for the very prompt delivery of the sack of peanuts I ordered. Excellent service and great looking quality product too. I will be coming back to when necessary. Kind regards. Brian Homans, Bicester. "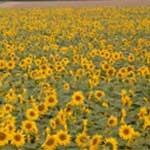 Mrs J Ross
Mar 2009
"This is just a note to thank you for the very speedy seed delivery. Our feathered garden residents are delighted with their Sunflower Hearts and fat-balls, and so are we. We get enormous enjoyment from watching them feed. Wishing you a prosperous and very Happy New Year. Regards, Jan "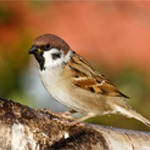 Mrs C Hunt
Mar 2009
"Just to say thank you for such a prompt delivery - you are wonderful and the birds thank you also. "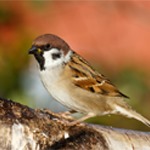 Mrs M Cave
Feb 2009
"Hi there, Just wanted to say thanks for such a user friendly site. Shopping is almost a pleasure! Also wanted to say that your seed and suet blocks/ balls have been so well received by our feathered friends that they are eating considerably more than normal. Thanks Morag "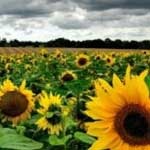 Mr R J Cooke
Feb 2009
"I would just like to congratulate you,on your excellent products,packaging and prompt courier delivery service.You will most certainly,receive further orders from me,and a glowing recommendation to family and friends. "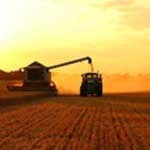 Mrs L Boughton
Jan 2009
"Hello. I would just like to congratulate you on your excellent delivery service. We live in a rural area and have not had any post now for a week due to the weather. Yesterday your delivery van appeared with my order only two days after ordering it. The birds thank you!! "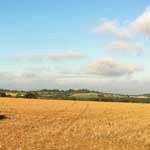 Mrs T Edwards
Pre 2009
"Thank you so much for my order. I could not believe you would get to my part of the world in one day but you did and just in time as my feeder was empty and the birds were shouting at me. I am so glad I found you as my supplier was flooded out in this last lot of weather and not sure if they will be able to open again. I will be sending a request for your catalogue by post for my 98year old neighbour to look at as she loves to see the birds outside. "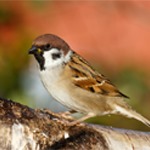 Ms L Aitken
Pre 2009
"I just wanted to let you know that the bird food order has arrived and I am really pleased with the quality- as are the birds! I will be getting back to you soon about placing another order. Thanks. "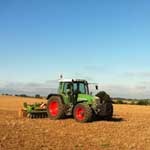 Mr J Nelson
Pre 2009
"Hi! Goods received today with thanks - Brilliant service You are now "bookmarked" - Thanks again. "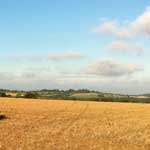 Miss V Mathers
Pre 2009
"Thank you again for excellent speedy delivery, I will definately keep coming back "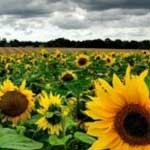 Mrs V Cumberland
Pre 2009
"Just to say how impressed I am by the quality of the seed and the speed of the delivery service. Thanks "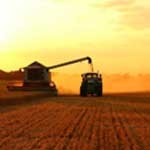 Mrs Clare Davies
Pre 2009
"Wow! I placed my first order with you for a sack of premium finch mix two weeks ago.This weekend, I did the big garden birdwatch and recorded seeing 17 different birds in my garden - more than ever before! I shall certainly keep buying from you. Thank you so much. "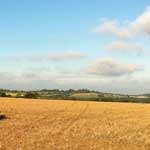 Mr J Reeve
Pre 2009
"Congratulations, I placed an order at 12.30 yesterday and it was delivered at 10.30 today. Superb service "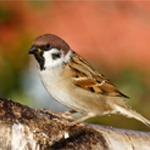 Mr L Thompson
Pre 2009
"Blimey. I ordered yesterday and delivered the next day at lunch time - obliging man carried goods round to the back of the house for me without being asked - give yourselves a pat on the back! "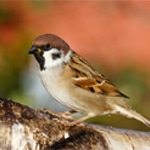 Mrs G Bevan
Pre 2009
"Received my order this morning. how quick was that!! Will be ordering again soon. Thanks for your speedy delivery "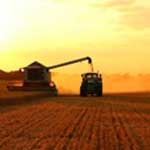 J Ross
Pre 2009
"This is just a note to thank you for the very speedy seed delivery. Our feathered garden residents are delighted with their Sunflower Hearts and fat-balls, and so are we. We get enormous enjoyment from watching them feed. Jan "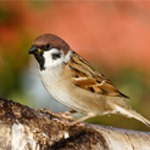 Roy Dawson
Pre 2009
"thanks for seed delivery first class and seed perfect I will certainly order from you again. "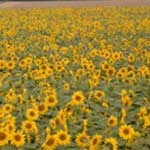 J Madden
Pre 2009
"I have just received my delivery ordered yesterday!! Excellent service. I have passed your name on to 4 friends - and my son "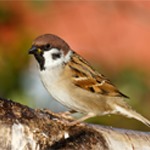 G Rees
Pre 2009
"Just recieved my first order, very impressed will be using you again. thank you "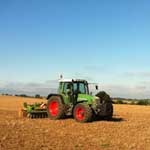 Mr Mark Tann
Pre 2009
"Have ordered twice from Lesley, orders totalling £300. Due to the large initial order (£144) I was a little apprehensive but soon started to get a good feeling about buying from her. Everything was in stock, which is always nice. Other outlets I considered had approximately 25% of wanted items available to ship immediately. My order arrived at about 9.00am the following working day (Monday), extremely well packaged, invoice included. The same applies with the second order (a fortnight later), exactly the same quality of customer service. Exceptionally good price

...

s too... and Lesley and Sian are a pleasure doing business with. They will have my continued business. Many thanks, Lesley.

"
Read More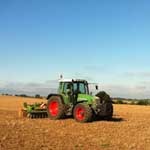 Mrs S Towndrow
Pre 2009
"Thank you so much for your wonderful bird seeds. I stupidly ran out recently and had to resort to getting some from our local garden centre, as it was over the weekend. I went home quite happy with my purchase thinking I had got a bargain and my birds would not go hungry. Well it was quite amusing to see all the birds sitting in the trees looking at the bird tables and feeders as if to say "What on earth is she trying to feed us now?" and voted with their beaks and left most of what I put out. So it was off to the computer to order from you again which as usual ca

...

me very quickly. Once again I have got happy birds and so many of them!!!!

"
Read More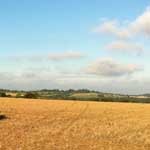 Mr V Coleman
Pre 2009
"Thanks to you for making the impersonal experience that is internet shopping, a very pleasant and personal one. My mother loved her gift- she received it just before going into hospital and it really cheered her up. Thank you once again. "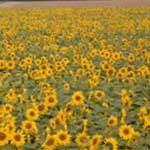 I S Peek
Pre 2009
"What a day in the garden! Cloudy and drizzle, but 2 male and 1 female Gt. Sp. Woodpeckers on the nuts and table at the same time, also goldfinches, a siskin, the usual sparrows,chaffinches,tits, blackbirds, dunnocks, a cock pheasant, and to cap it all, two song thrushes, the latter I have not seen in the garden since last year. Not too pleased about the little bunny also eating the bird food!! Many thanks "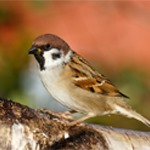 J Bennett
Pre 2009
"Following on from the show at the weekend, we would just like to say many thanks for being there and helping us out with our bird feeding.We have the feeding station set up in the garden and it looks very professional. It was a real pleasure meeting you and doing business with you. You guys are doing a great job and very worthwhile and it shows that you are really passionate about what you do. Good luck with the sunflower harvesting. "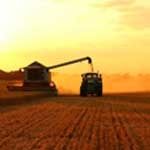 S Lynton
Pre 2009
"...thank you very much for your prompt despatch of well packed, reasonably priced suet pellets which our starlings are now about to swarm on!!! A pleasure doing business with such efficient business people. Thanks again... "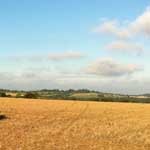 Mr P Webb
Pre 2009
"No sooner had I pressed the enter key to send my message, than the doorbell rang with your delivery! Very impressive service. Thank you "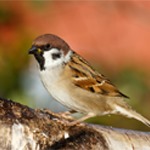 J Roddam
Pre 2009
"I am also very impressed with the quality of the bird seed. The birds in my garden absolutely love it and have never really gone for bird seed I have bought elsewhere. I will definitely be ordering all my bird food from yourselves in the future. "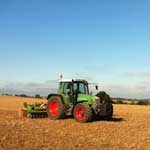 Mr W Morrison
Pre 2009
"Just wanted to say how wonderful your ground blend is - a lovely aroma when I opened the bag, and since using it, we have song thrushes back in our garden ( have not seen one for 2 or 3 years )Thank you. I will definitely be ordering again. "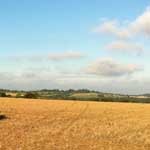 Mrs V Bristow
Pre 2009
"Dear Lesley, thank you so much for the bird feeder and tray, despite the hitch due to me giving you incorrect card details, the parcel arrived today, on my mums birthday! Very pleased by the way! Thank you once again for such prompt service. "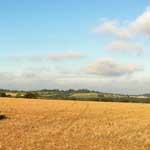 Mr J Walker
Pre 2009
"Hi Guys, just a short message to thank you for such a great service. Me and the garden birds really appreciate your efforts to provide value foods in sensibly large volumes ( I have a group of starlings - say no more!) "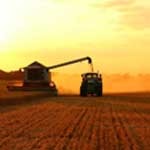 Mr A Mason
Pre 2009
"Seed and feeder arrived Wednesday pm. Very well packed. Very prompt service, did not expect it so quickly! Now have 24 ports for goldfinches. Once again, thank you for excellent service.....and then......

as a point of interest before you supplied 20 port niger feeder we had 6 goldfinches visiting now over 30 arrive daily so we are well pleased. Quite often there are no vacancies on any ports. "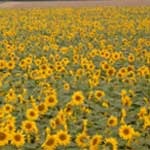 Mr C Palma
Pre 2009
"I have lived at my current address for over twenty five years, and during that time have always fed the birds regularly. As a member of the RSPB I think I must have experimented with just about every seed company on the market. Last year I discovered Street End Feeds, and have continued to use them without hesitation. It is only since using their bird seed that I have additionally, for the first time, had regular visitations from a pair of nuthatches, and most remarkably, a family of bullfinches, which includes two adult males,one female and two fledglings.

I

...

t has always been a pleasure to deal with the staff at Street End, who could not be more helpful and pleasant.

"
Read More